Technology Spotlight: Children's Check-In eBook
Free eBook – Technology Spotlight: Children's Check-In
Setting up, improving, and running a children's ministry program is no small task. From curriculum to volunteer coordination, to classroom setup to safety and security, there are many facets that add up to a successful program. Whether your ministry is brand new or centuries old, it is vital to evaluate from year to year to improve upon the well-being of the children your church serves.
The "Technology Spotlight: Children's Check-In" ebook is designed to help churches understand the benefits technology, such as a secure children's check-in system, brings to children's ministry.  Developed by KidCheck, in partnership with ChurchTechToday, it delivers actionable best practice suggestions that can easily be put into practice to help improve your children's ministry.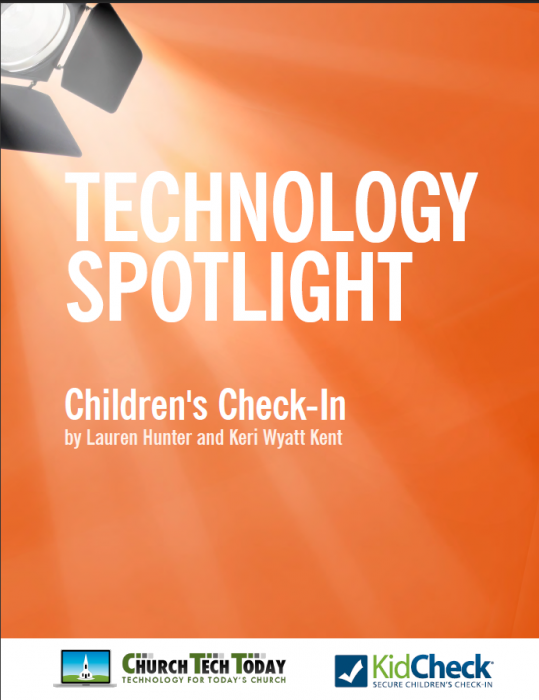 Topics Include:

Serving Children – strong safety foundation, modern families
Addressing Concerns – allergies/medical, abuse, procedures and planning
Volunteers – background checks, training, agreements, policies
Visitors and Holidays – welcoming visitors, holiday and event safety
Communication with Families – opportunities and technology
Resources – abuse prevention, background checks, children's ministry websites and blogs
*Thank you for your interest. You will now receive the Children's Check-In and Child Safety ebook.