10 Safety Tips to Keep Your Easter Celebration Safe in Children's Ministry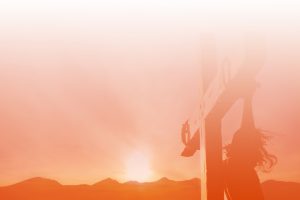 * Here's an oldie but a goody from the KidCheck archives! Check out this Easter repost from 2017.*
Easter is almost upon us, and it's never too late to improve child safety! Check out these ten simple tips for keeping your Easter celebration fun and safe.
In addition to these tips, we also have posts on establishing an Easter visitor follow-up strategy and the benefits of using secure children's check-in to help new visitors feel welcome on Easter.
Have a well-defined check-in and check-out process in place, which will assure first-time visiting families that child safety is a top priority for your children's ministry.
Implement a system to ensure staff and volunteers are aware of any allergy or medical issues with kids coming into your care
Easter goodies can be a source of severe allergic reactions. It's best to stay away from giving children nuts, egg products, or anything that contains significant allergens.
To prevent choking, never offer small candy or toys to children less than five years of age. In general, small toys should not be given without supervision or consent.
Prior to Easter, walk through your facility and consider how you can increase safety in each area.
If you have time, invite local fire and police resources to tour the children's area and give suggestions on how to make it safer.
Stock first aid kits, hand sanitizer, extra wipes for spills, and check defibrillators to make sure they're working correctly.
Meet with staff and volunteers to review safety information. Make sure everyone understands emergency protocols.
Put laminated listings of necessary contact information in each classroom. Make sure staff and volunteers know where the list is located.
Separate children into age-appropriate groups to prevent bumps, bruises or trampling.
Click here to learn more about KidCheck's secure children's check-in system. For additional safety tips and best practices visit the blog or join us on Twitter, Facebook, Google+ or Pinterest.