Five Easter Follow-Up Strategies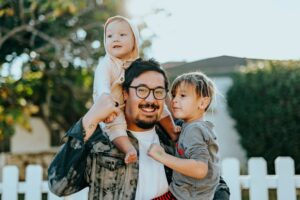 Much effort and energy go into planning for Easter, and following up with first-time families is a great opportunity to keep the conversation going and encourage them to return. It helps to have a plan to reconnect after the holiday. So much effort has been put forth for Easter to make a positive first impression, and having a strategy will help you quickly execute.
The goal of your follow-up plan with first-time visitors isn't to share the number of families that attended, the children's program's success, or any other vanity stats. Instead, the purpose should be to offer encouragement to return, details on how they can plug into your children's community, and to answer any outstanding questions. Getting back in touch after Easter is also a great time for sharing details on upcoming children's programs such as VBS, mom's groups, and volunteer opportunities.
Here are five personal, timely, and encouraging strategies for Easter follow-up.
Get personal with a handwritten thank you note, follow-up email, or form letter, and make sure it is signed by you. The salutation should call out the family's name, and your contact information should be included for further conversation.
Direct them to additional resources such as your website, social media channels, and newsletter or announcement signups. This will help them learn more about your children's program and ways to connect.
Send a note directly to the child and, depending on their age, consider including a small keepsake such as stickers, a bookmark, or something they can color—anything to remind them of their first visit. The child's letter should be signed by whomever they interacted with the most.
Offer to connect new families with a family that has been a part of your program for a while. This enables them to freely ask questions and understand what to expect when participating in the children's community. This will also help new families build relationships faster, an important step in returning.
Schedule a second follow-up in a timeframe you feel is most appropriate if you cannot connect. Again, offer to answer any outstanding questions, connect them with another family, or share an upcoming children's event they might be interested in attending.
Finally, whatever your follow-up plan includes, it's critical to keep any promises that have been made. Whether meeting them in person, sending more information, or connecting them with another family, be sure to follow through.
Click here to learn more about the benefits of using secure children's check-in to help better manage your children's area, keep families smiling, and improve child safety. You can also subscribe to the KidCheck blog or find us on YouTube, Twitter, Facebook, Pinterest, and Instagram.
Photo by Nathan Dumlao on Unsplash