Introducing KidCheck Flex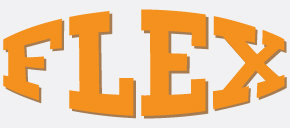 The Choice Is Yours…
Budget can be a constraint to implementing a secure children's check-in system. Whether you're looking at a monthly payment or trying to pull together all the needed funds for one upfront purchase, flexibility is the key to finding the right solution.
KidCheck Flex is a new program that provides the choice and convenience of purchasing both check-in equipment and software subscription in one monthly payment. It gives customers the opportunity to decide on the length of time they would like to participate, and how often they want to upgrade their check-in equipment. Customers also have the added convenience of purchasing their check-in solution from the same trusted source, consequently minimizing the need for time consuming research. The key to KidCheck Flex is providing flexibility, options, and choices for customers to determine what works best for them.
With KidCheck Flex, for as low as $63 a month and delivers a single Essentials edition license and one complete check-in station. The check-in station includes a check-in computer, monitor, keyboard and mouse, mobile cart, DYMO label printer, scanner, and four rolls of labels. *Monthly pricing is based on the duration of the lease and credit score.
At the end of the package term all equipment is fully owned by the customer. Plus, at the time of renewal customers are eligible to receive an equipment refresh with all new check-in hardware equipment.
"We believe KidCheck Flex will help alleviate many of the pain point's churches and other organizations looking to purchase a full children's check-in solution are experiencing," said Alex Smith, KidCheck CEO.
Click here to get started with the KidCheck Flex program today.
To learn more about KidCheck's feature rich, secure child check-in system, and best practices, visit the KidCheck website or join us on Twitter, Facebook, Google+, or Pinterest.