Employee Spotlight: Mark Foster, Support Team Manager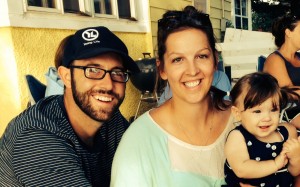 Name: Mark Foster
Current Position: Support Team Manager
At KidCheck for: 2+ years
This month's Employee Spotlight is Mark Foster. Mark manages KidCheck's Support Team and oversees special services such as custom orders, client education & training, and product testing. An Iowa native, Mark is passionate about the outdoors and enjoys spending time with his family in exotic or wilderness destinations.
What do you enjoy most about your current position with KidCheck?
One of the best things about my position is the opportunity to interact with people all over the world. It's not very often a position allows you to talk to dozens of people from completely different places each week. I think most people would gravitate away from so much interaction but I think it's a blast!
What makes KidCheck unique or special compared to other places you've worked?
Definitely, the team of people I work with here at KidCheck. It's a fast paced technology-centered environment that moves rapidly, but the people are a tight-knit group who seem more like extended family.
Finish this sentence…Something you may not know about me is?
I was the Area Director for the Junior & Senior High Young Life program in Traer, Iowa. Yes… I spent some time as a youth pastor (a big grin emerges on his face as he knows he's more like a big kid than anything else). It allowed me to meet my lovely wife and have my daughter and for that, I'm forever grateful.
What is your favorite team to cheer for?
Hands down, the Green Bay Packers! I have a friend of a friend on the team (wide receiver Jordy Nelson) who, makes a donation to Young Life every time he makes a catch. I'm a huge supporter of Young Life, obviously I worked with them, but I feel their mission is really solid and I appreciate it when someone like Jordy supports that.
Name something on your "bucket list."
Trekking in Nepal with my lovely wife.
Do you have a hobby or special talent?
Recently I've taken up woodworking. I enjoy the process of creating things, and it's so different from what I do each day at KidCheck.
What's the best advice you would give when it comes to work?
Actively look for opportunities to pitch in and help even before you're asked. Gain as much experience as you can by working across the organization. Just because your position is focused in one area doesn't mean you can't contribute or learn from what others are doing.