Strategies to Prevent Burnout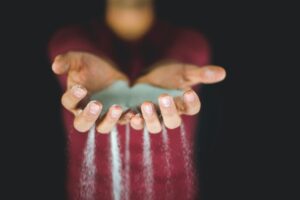 Doing more with less, heavy workloads, lack of volunteers, budget cuts, over-the-top performance expectations, absence of support, and exhaustion are all day-in-the-life concerns every leader must face. Who wouldn't feel overwhelmed or stretched too thin with such a list? When pressures build and stress pushes you towards a debilitating state, you are experiencing a serious condition called burnout.
Burnout often includes feelings of emotional exhaustion, cynicism, a lack of interest, or depersonalization. (Kenny & Sheffield, 2019). Over time burnout increases the rate of depression, anxiety, and other mental health conditions. Its impact is significant. It doesn't affect only you but everything on and off the job, which includes performance, team, volunteers, organization, and personal relationships. Today burnout is recognized as an actual medical condition, compared to times when it was classified as excessive stress.
According to Gallup, burnout affects 77% of employees. This means that 7 out of the ten people you work with have or will experience the condition. In addition, burnout can shake up organizations by pushing people to seek a new job or better situation.
So how do you avoid burnout for yourself and those you work alongside?
As a leader, you have a high impact on averting burnout. Here are some prevention strategies.
Openly discuss burnout with your team. Don't try to hide it. Instead, let people know they can come to you and discuss the factors driving their feelings.
Manage people in a way that motivates them. This includes giving praise, encouragement, or respect and allowing people to provide honest feedback or criticism.
Provide clarity and consistency for roles, responsibilities, actions, and guidelines. Roadblocks, constraints, and harsh consequences cause burnout.
Offer flexibility. A lack of it is a leading factor in why people leave their current roles.
Promote and demonstrate a healthy work-life balance. For example, encourage others to take a few hours or days off for special occasions or a needed health break. Urge people to disconnect and not work during their time off, which can be crucial to preventing burnout.
Here are some personal strategies for preventing burnout.
Discover what you need from work. Ask yourself:
Is your organization the best fit for you? If not, what is missing?
Does your role leverage your strengths or promote your weaknesses?
Is the work you do rewarding?
Are you included in decision-making?
Do you experience barriers or roadblocks to getting things done?
Seek creative outlets. Do more of what you love or seek to learn something new. Travel, write, attend a community ed class, or learn a new language.
Improve self-care. Rest, increase sleep to 8-9 hours, walk for 30 minutes daily, cut out sugar, pray, meditate, or get a massage—activities just for you.
Get honest about job stressors. Evaluate what keeps you up at night about your day-to-day endeavors. This can be challenging, but it's essential for burnout prevention.
Connect with people. Your health may depend on it. Making social connections is proven to lower anxiety, regulate emotions, increase self-esteem, and improve your immune system. Activities such as starting a book club, sharing a meal with others, planting a community garden, or helping elderly neighbors are a few ways to connect.
Reduce screen time and try to go analog (sans digital device) from 5:00 pm until bed, which will help you connect with people and improve self-care.
Times of burnout can feel overwhelming, but it doesn't have to last forever. The key is understanding the early symptoms and addressing them before they take hold. By implementing professional and personal strategies, you can begin to create a plan for prevention. If you have experienced burnout, let it serve as an example to help others live a more fulfilled life and career.
Click here to subscribe to the KidCheck blog, receive additional child safety information, or join us on social media. KidCheck can be found on  YouTube, Twitter, Facebook, Pinterest, and Instagram.
Sources:
Gallup, "State of the American Workplace Report"
International Journal for Academic Development (Olson et al., 2019; Kolomitro, Kenny, & Sheffield, 2019)