Improved Security & Speed of Children's Check-in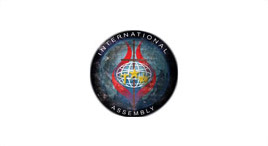 International Assembly Dramatically Improves Security & Speed of Children's Check-in With KidCheck
Set Up, Training and Implementation Completed Within Just a Few Days
 In 2012, for their International Assembly held in Louisville, Kentucky, The Church of God of Prophecy (COGOP) made the decision to utilize an electronic children's check-in solution instead of their traditional pen and paper method.  They chose KidCheck as the provider and found the benefits and positive results far exceeded even their high expectations. They were able to check-in about 300 kids in 35 minutes, improve their relationship with the parents attending, and enhance child security.  All this was accomplished with a very short roll out with set-up and training completed just prior to the conference start.
The Challenge
The COGOP biannual week long International Assembly welcomes approximately 3,000 attendees from all over the world.  As part of the Assembly, ministry time is conducted for the children of the delegates and representatives attending. This ministry includes approximately 500 children, with 350 or so present at any given session.
It is a daunting task to efficiently organize,  check-in, and track such a large number of children from various parts of the world within short time periods; while ensuring child security and creating a  positive experience for the parents. Additional requirements for the conference included the need to be able to immediately communicate with parents should any issue or concern arise, know where each child was at all times, and the ability to report on attendance daily.
"Prior to KidCheck, the registration and check-in process were very challenging for us and for the parents," said Amy Morgan, COGOP Children's Ministry State Council and children's ministry lead at the International Assembly.  "Parents were unhappy with the time needed to provide the necessary information on their children, sometimes we had difficulty with the paperwork and deciphering written information, and the check-in process was slow and cumbersome."
The Solution
"KidCheck sped up our check-in times, provided a professional process, and enhanced security," said Morgan.  "The parents appreciated these changes and it improved our relationship with them."
The positive experience for the COGOP Assembly was due to many different features and benefits of KidCheck including:
KidCheck's unique parent created and maintained accounts allowed the parents attending to provide the pertinent information on their children prior to the conference, from the comfort of home using the internet.  No additional time needed upon arrival, no paperwork to fill out, no difficulty for volunteers trying to figure out handwriting – just ready to check-in and go.
Robust reporting capabilities around session attendance, location tracking, and parent information allowed easy access to data for tracking and analysis.  Per Morgan, "We were asked to provide attendance numbers each night and through KidCheck, this information was immediately at our fingertips."
Integrated security features ensured only those authorized were able to drop off and pick up the children from the children's ministry sessions. Additionally the COGOP team knew where to find any child at a moment's notice. In a large conference setting with constant activity, these security features are invaluable.  The team was aware of any medical or allergy conditions and had the ability to contact parents via text message should a concern arise.  "We were impressed with the security features, and the parents appreciated the enhanced security. After all, you can't put a price on safety," Morgan stated.
In the context of using KidCheck for children's check-in at a conference, the ability to set up, train and roll out a solution quickly is paramount.  KidCheck met the challenge and was able to have the COGOP team up and running in a very short timeframe.  Morgan noted, "I loved the simplicity of the system. I'm not a "techie" and it was still very easy for me to quickly learn it.  The KidCheck team helped get us started and with only minimal training we were ready to go."
"It's a wonderful system and I highly recommend KidCheck for anyone looking for a more efficient and secure check-in solution," added Morgan.  "It's simple to learn, easy-to-use, has a robust feature set and is backed by amazing service and support."