Children's Check-In Information for Parents
What is KidCheck?
KidCheck is a secure children's check-in system that enhances child safety for any organization caring for your children (church, gym, activity center, daycare, camp, etc) and helps ensure no one can pick up your child without your consent. We know the importance of safety and by choosing an organization that uses KidCheck you can be assured they have your child's security as a top priority.
Setting up a KidCheck account is always free for parents and guardians. Once you have an account, when you visit any organization using KidCheck, simply check-in using your phone number, key tag (if provided by the organization), or mobile device if they are using Express Check-In. Your information is only visible to you, your authorized guardians, and then to the organization only after you have checked-in to their facility.
Create Your Free
KidCheck Account
Creating Your Free KidCheck Account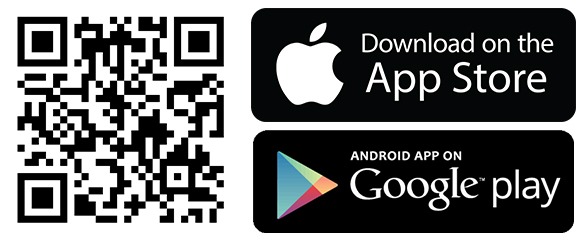 Create your secure, free online account at go.kidcheck.com or download the KidCheck Mobile App from the App Store or Google Play Store to easily create, manage, and update your account right on your mobile device, including receive electronic guardian receipts. Also, with the KidCheck Mobile App, if your organization is using Express Check-In, you can check-in using your phone!
The information we ask you to provide to help keep your children safe is: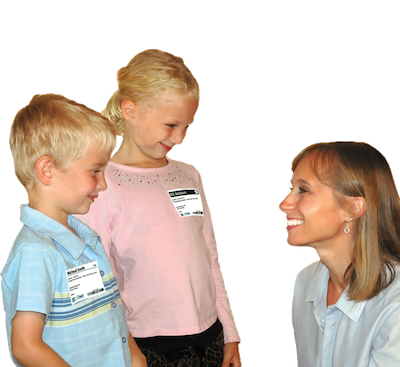 Your contact information and photo
A list of your children along with any medical or allergy information

There are two places for this information. The first prints the medical and allergy information you note in your account on the child's check-in label. The other is for any private notes you want to share but not have printed on the label.

A list of guardians authorized (and unauthorized) to pick up your children, plus their photos
For more information on how to create and manage your account, helpful setup instructions are available.
If your provider is currently not using KidCheck, ask them to visit us on the web to learn more about secure children's check-in options. Nothing is more important to us than the safety of your kids and we would love the opportunity to speak with your childcare organization about how they can partner with us to keep your children in good hands.
Parent Frequently Asked Questions (FAQs)
Sign up for your FREE account now.