Event Registration
Event registration provides value for both parents and organizations. Parents have a convenient and seamless way to register their children ahead of time for the event. Administrators have control of the event, ability to gather key information before check-in, and enables you to better plan and manage the activity. Free yourself up from some of the registration process to focus more fully on planning the event itself.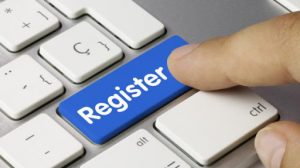 You can use KidCheck's Event Registration with one time or multiple day events.  For multi-day events simply input your event's start date as the event date. Then in the description tell parents the dates the event covers. This allows you to use Event Registration for pre-registration and planning, as well as communicating the necessary information to parents. Administrators also have the ability to register a child as well in case the parent couldn't before arrival making sure you still have fast access to needed data.
Other options include the ability to set capacity caps for the number of attendees for the event overall or by location, and for events with a cost associated you can assign a fee and accept online payment, as well as offer multi-kid or multi-week discounts.
Event Registration also allows you to create custom fields to gather information important to your event, such as a child's t-shirt size, snack options or friend requests. When setting up your event, simply utilize the Custom Fields area to set up the information you want to capture. You choose which optional fields are required at registration. When parents register, they'll see your custom fields and enter information for their child.
You can decide if you'd prefer to pre-assign children to specific locations/age groups or let parents make the designation for you. For parents to designate, associate your event with a template (making sure you add the desired locations to that template). When parents go to register, they'll see an option to select their child's location/age group according to what you've included on your template. For example, a parent can select 4th grade for Johnny when registering and he'll automatically appear in that location.
With KidCheck's Event Registration, you'll have more time and freedom to focus on making sure an event creates memories and a lasting impact on the kids you serve.
Tutorial: Event Registration
Tutorial: Event Registration for Reservations