Integrated Background Checks
Help reduce risk and maintain a safe environment with background checks on all your volunteers and employees. This helps you select the right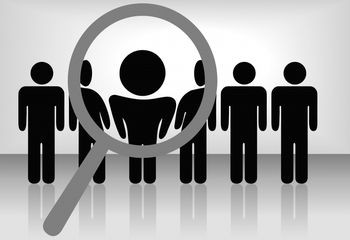 people, prevent child abuse from happening when children are in your care, and minimize liability.
We've partnered with industry leading Protect My Ministry to provide you with fast, affordable and thorough background checks. Integrating with KidCheck and our partner Protect My Ministry makes background checks even easier, keeps the information organized and provides immediate access to results as all documentation is automatically saved in your secure KidCheck account tied to each individual in the "people" section.  Available with KidCheck Plus and Premier editions.
Simply set up a background check account with Protect My Ministry right in KidCheck, use existing personal information you already have for the individual from their KidCheck account, plus some additional data, and with the click of a button request the background check. Results will be provided typically within 48 hours. Background checks currently available for US only.
Background Check pricing and prepayment information. Both package options and individual service offerings are available.
The Basic Package ranges from $9.25 to $11.95 (based on pre-payment options) and includes SSN Verification and Address History, National Criminal Database Search, National Sex Offender Search, Re-verification of Criminal Records and Alias Names.
The Plus Package ranges from $18.50 to $23.95 (based on pre-payment options) and includes everything in the Basic Package plus (1) County or Statewide Criminal Court Search (this incurs associated state or county mandatory fees). The criminal court search is a name check for any criminal history (felony and misdemeanors where available) at the county or state level.
There is also a package specifically for organizations located in Pennsylvania. The PA 153 Package is designed to provide compliance with Pennsylvania Act 153. The cost is $22.50 and includes SSN Verification and Address History, Nationwide Combo Search with Smart Name Search, Multi-State Criminal Search, National Sex Offender Registry Search, Child Abuse Clearance Check, and Pennsylvania Statewide Background Check.
One-time only membership enrollment fee with Protect My Ministry is $39.
To help take the guesswork out of which package is right for your organization, KidCheck and Protect My Ministry provide a recommendation for the state you are located in based on the quality of data available in each state and industry best practices with this state map.
Getting started is as simple as setting up a Protect My Ministry account through your KidCheck account to obtain integration credentials, setting a user name and password for data security, choosing the person, and then running background checks. Step-by-step instructions can be found here: Integrated Background Checks Tutorial.
Information and suggestions on Background Check Policy and Procedures.