Emergency Flip Book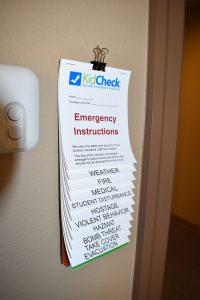 During an emergency is the worst time to prepare. Be ready with this easy to print and use Emergency Flip Book.
Get immediate access to emergency and evacuation actions and instructions for various scenarios.
Simply print, cut, staple – then post this emergency flip book in every kids area, or any place people gather at your facility.
Interested in more free resources?
Also, check out the KidCheck Blog for ongoing updates, best practices and tips and tricks around a variety of subjects including child safety, allergies, leadership, predator prevention, policies, and more.