Technology Spotlight: Children's Check-In eBook Download
Download the eBook:
Interested in more free information and downloads?
Download the "Improving Child Safety and Security in Your Organization" Video and PDF Guide
Download the Emergency Instruction Flip Book
The Technology Spotlight: Children's Check-In ebook is designed to help churches understand the benefits technology, such as a secure children's check-in system, brings to children's ministry.  Developed by KidCheck, in partnership with ChurchTechToday, it delivers actionable best practice suggestions that can easily be put into practice to help improve your children's ministry.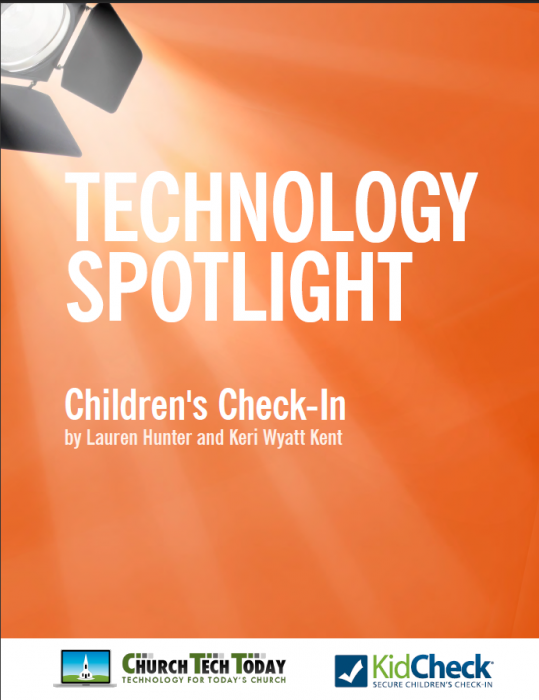 Topics Include:
Serving Children – a strong safety foundation, modern families
Addressing Concerns – allergies/medical, abuse, procedures and planning
Volunteers – background checks, training, agreements, policies
Visitors and Holidays – welcoming visitors, holiday and event safety
Communication with Families – opportunities and technology
Resources – abuse prevention, background checks, children's ministry websites and blogs
Also, check out the KidCheck Blog for ongoing updates, best practices and tips and tricks around a variety of subjects including child safety, allergies, leadership, predator prevention, policies, and more.