Guest Post: Eight Secrets to Leading Well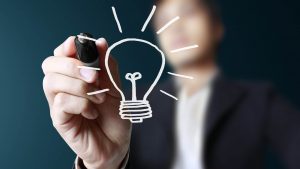 This week we're featuring a guest post from Phil Cooke. Phil is Co-Founder and President of Cooke Media Group. He's produced and directed film and television programming in more than sixty countries. He has been influential in shaping the stories of some of the most successful nonprofit and ministry organizations of our time. He's been called "the only working producer in Hollywood with a Ph.D. in Theology," and "One of the most innovative communicators of our generation."
There are many principles a great leader needs to know about self-discipline, motivation, influence, skill, and much more. However, if you're on the journey to becoming a leader, there's only one place to start:
Show up.
The first great requirement of a true leader is showing up. That simple maxim can be lived out in a thousand ways, and here's a handful:
1) Be there when everyone else on the team wants to give up.
2) Be there when the challenge is most difficult.
3) Be the person on your team who's willing to do the task nobody else wants to do.
4) Understand servanthood, and be there for your boss and your team members.
5) See what needs to be done before anyone has to tell you.
6) Do a great job, even when no one else is looking.
7) Study and polish your skills on your own time, and don't wait for "on the job training."
8) Understand the big picture. Don't be so caught up in your silo that you don't see what's best for the organization as a whole.
Showing up sounds so elementary and yet could not be more critical. Great leaders are there during success and failure. If your goal is to be a great leader, start today simply by showing up.