Child Safety Webinars
These free child safety webinar recordings provide practical tips, tricks and best practices to help you improve child safety, properly screen volunteers and employees, and protect against predators.
Each recorded webinar has an ~45 minute presentation and 15 minutes of Q&A from organizations caring for children. We hope you find the webinars insightful and valuable as you work to increase child safety in your organization.
Fill out the contact form below to access all these recorded safety webinars and presentation slides.
Securing Your Children's Area
Topics Include:
Security Teams – creating a team and engaging with them
Facility Security – small changes can make a big difference
Medical Emergencies – how to be prepared ahead
Emergency Planning – know what to do in case of emergency
Lockdown Procedures – who, what, when, why
Leadership Support – advice to gain needed support
and more…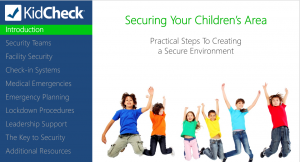 The Why and How of Screening for Safety
Topics Include:
Top Risks 

to child safety with volunteers/staff

The 7 Steps

 of screening (it's more than a background check)

How to

properly screen and the questions to ask

Youth Screening

 tips and suggestions

Child Protection Policy importance and benefits

and more…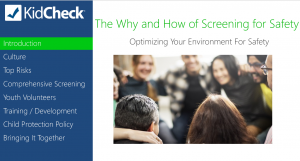 Predator Proofing Your Organization (two part series)
Part One – Identifying predators and how they operate
Who they are
How they operate
Environments where they thrive
How they identify victims
Part Two – Prevent abuse and protect kids
Prevention methods
Protective measures
Reporting and response
What to do if abuse is disclosed
Support Guidelines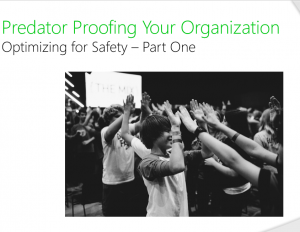 Get the Most Out of Your Screening Process
Webinar with Protect My Ministry because comprehensive screening and background checks of volunteers/staff are a must to keep kids safe.
Topics Include:
Why Screen
Benefits of Screening
7 Steps to Comprehensive  Screening
Understanding the Background Check
and more…
Fill out the form to get the webinar recordings and presentation slides.
*Thank you for your interest. You will now be directed to the webinar recordings.