Internet Security and Open DNS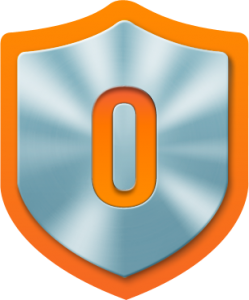 Internet Security
Everyone knows that internet security is an important issue. Between hackers, viruses, malware, and the vast amount of inappropriate material available online, it's not something that can simply be ignored. However, figuring out how to decrease risk without having to purchase expensive software and configure custom servers can be difficult. Thankfully, there is a simple and powerful tool that small businesses, churches, and homes may find helpful: OpenDNS.
Overview
OpenDNS is a service that has the ability to increase web browsing speed and reliability, block malware and harmful sites, and allow for easy filtering of inappropriate content (adult & gambling sites, etc). Best of all, it's free for households and requires no additional hardware or software.
What is 'DNS'?
DNS stands for 'domain name server'. The DNS process is much like a using a phone book to make a call. The phone book allows you to use a person's name to find the unique phone number associated with that name. On the internet, you browse using domain names (google.com, kidcheck.com, etc), and your DNS automatically associates that domain with the correct IP address (sort of like the telephone number of the servers hosting that particular website). It's a great system- it allows us to only need to remember "google.com", rather than "72.14.207.99" (Google's IP address).
How is OpenDNS different?
OpenDNS is simply a DNS system that is more efficient and more reliable than those used by many internet providers. It also includes the
ability to block harmful phishing or malware sites, and can be customized to filter inappropriate sites. It can be a great solution for those who want to increase their internet security with minimal hassle and expense. Depending on the DNS system your internet provider currently uses, OpenDNS users can also experience faster and more reliable web browsing.
Cost
OpenDNS is free if set up as a household. OpenDNS also offers an Enterprise Edition solution for businesses that is available for a yearly fee. Both the free household edition and the paid Enterprise edition offer great options in terms of increasing internet security and content filtering.
Installation
To create a paid Enterprise Edition OpenDNS account, simply head to www.opendns.com and contact their sales department. They will be able to get you set up, and provide help for configuring OpenDNS for your network(s).
If you want to set up a free OpenDNS household account, point your browser to www.opendns.com/home-solutions/parental-controls From here, you have two free options: OpenDNS FamilyShield (which is preconfigured to block adult content), or OpenDNS Home (which allows filtering levels and security to be customized). After deciding which service you'd like to select, click the Sign up now button, and follow the steps to create an OpenDNS account:
Create a free account

Input your email and password. For "Where will you use this account?" select Household.
Change your settings

Select "router". Choose your type of router on the next page, and follow their instructions for how to change the DNS settings for your network's router. Setting up OpenDNS at the router level will allow your settings to apply to every computer and device that accesses the internet).
Support
If you run into questions or issues with the set up process, detailed OpenDNS support documentation can be found here: https://www.opendns.com/support/
Good luck! And congratulations on taking one more step towards providing a safe and positive internet experience to your users.