Why KidCheck Loves KidMin Conferences!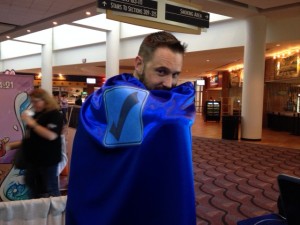 It's an exciting time of year and KidCheck is a buzz with the upcoming children's ministry conferences. With so many high-quality events in the world of children's ministry there's a lot of thought that goes into deciding which ones to attend.
For each conference we look at performance, networking opportunities, on-site feedback, and most importantly, "What's in it for our customers?" In today's world of social learning, we want to share as much as we can, especially with those who weren't able to attend.
Here are KidCheck's top three reasons to attend a conference.
Educational Opportunities – Most companies attend conferences with the expectation to learn something new. Anymore it's difficult to find a conference that doesn't provide an abundance of opportunities to gain new industry knowledge. For KidCheck, learning comes from connecting with our fellow vendors and conference attendees. There is so much to be learned just by simply asking people, "What's going on in your children's ministry?" and "What is keeping you up at night?"
Networking – One of the best reasons to attend a conference. Who doesn't like to meet new people and make new friends especially if they work in children's ministry? Kidmin is a tight community with a powerful mission and there is much to be learned and leveraged from the collective group. For us, it's an amazing opportunity to not only meet new people, but also to reconnect with churches we already serve.
New Information/Social Sharing – Social media has dramatically changed the way people interact at conferences. Today if you observe the interactions you'll see people tweeting, posting on Facebook, Instagram, Google + and various other social enclaves for the show. Conference hash tags tend to drive trending and even if you're unable to attend a session you can see what others are learning and sharing about their experience.
Before, during and after a conference it's great to be a part of the buzz. It creates awareness, promotes connection, and informs our customers who weren't able to attend, what's going on in children's ministry.
For KidCheck being at a conference is about seeing old friends, making new ones, sharing our good news, and providing our customers who couldn't attend relevant information about their industry.
Here are the upcoming conferences we'll be attending. We hope to see you there.
Group's Kidmin Conference – September 26-29
D6 Family Conference – October 2-3
Lifeway Kids Ministry Conference – October 6-8