Five Ways to Participate in National Child Abuse Prevention Month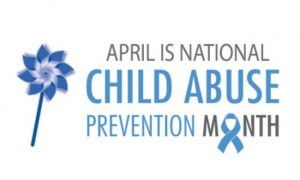 Today is April 1st and the start of the National Child Abuse Prevention month (NCAPM). The NCAPM focuses on creating "Strong and Thriving Families" by ensuring the safety, permanency, and well-being of our nation's children. The NCAPM recognizes that communities are stronger when we come together to prevent child abuse and neglect.
During April, we will be sharing resources that raise awareness and encourage our community to get involved by learning how to identify, prevent, and respond to neglect and abuse.
Whether you're an individual or leading an organization, there are opportunities for everyone to participate. Here are five ways to get involved.
Volunteer – You can make a significant impact by giving your time to help, whether it's in person, online answering questions, or working a phone bank, volunteers are the backbone of community organizations.
Donate or provide monetary support to front-line organizations doing the work of protecting the most vulnerable. Donating doesn't always equate to just giving money; it can also include your time, resources, or spearheading a local campaign within your organization. The bottom line is there's much work to be done, and every little bit helps.
Wear blue on Friday, April 3rd to raise awareness of Child Abuse Prevention Month
Use the following hashtags in social media posts to raise awareness during April and highlight the efforts. #wearblueforkids, #NCAPM, #NCAPM20, #childabusepreventionmonth, #stopchildsexualabuse
Report abuse if you see it!
Together we can make a difference! Please share this information to help spread the word out.
For additional safety resources or to join our growing social community, you can find us on Twitter, Facebook, Instagram, and Pinterest.
Click here to learn more about the benefits of secure children's check-in and how it can help your organization attract new families, improve child safety, balance workload, and free you up to do what matters most – connect with families!