KidCheck Offers Free Child Safety Webinar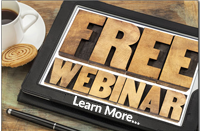 KidCheck is offering a FREE webinar, "Improving Child Safety in Your Organization." The webinar is designed to provide insight on today's leading safety concerns, confronting organizations caring for children.
When: Wednesday, May 13th, 2015
Time: 10:00am PT, 11:00am MT, 12:00pm CT, 1:00pm ET
Duration: One hour
To Register: (registration is closed… view video)
The reality facing churches and other organizations caring for children in regards to child protection is challenging. With current statistics indicating the threat of abuse is real and all too prevalent; a leader's response needs to be one of action. However, what actions need to be taken to keep threats at bay and immediately improve security?
The "Improving Child Safety" webinar is a practical training tool that shares actionable, specific best practices that can be implemented immediately resulting in a positive impact on child safety.
We look forward to the opportunity to share lots of important information on topics such as: Creating a Security Team, Emergency Scenario Planning, Volunteer/Staff Policies, Predator Identification, Securing Your Facility, and more.
Presenting will be KidCheck CEO, Alex Smith.  Alex is a data security and child safety expert, church safety team leader, and a former police officer who often presents on the topic of child safety.
"The purpose of this webinar is threefold," shares  Alex.  "First, to prepare leaders by sharing current data to help them make informed decisions when implementing child protection policies. Secondly, to equip organizations with actionable steps to improve child safety and security. Lastly, to help prevent them from making the mistake of not acting on the threat of abuse."
To learn more about KidCheck product and services visit www.kidcheck.com