The Benefits of Using Technology to Improve Child Safety in Ministry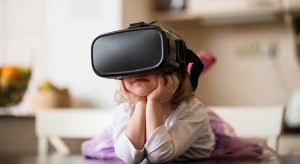 The right technology, properly implemented, improves safety and security so that you can focus on your main job: guiding children in your ministry to grow in their faith.
Technology and Your Relationships
Technology is only as strong as the people using it. Even the best and most innovative check-in system must be used by staff and volunteers properly and consistently to reap the full benefits.
The best way to make that happen is by building relationships of trust—with both your technology provider and your staff and volunteers. The people in your ministry are your true first line of defense. Arm them with great technology and training, and everyone wins.
A secure children's check-in system helps keep kids safe while building a relationship of trust with your church members and visitors.
Addressing Your Needs
As you consider a comprehensive safety and security plan for your children's ministry, choosing a children's check-in software system to address the needs outlined in this book will be integral. You want to improve child security, streamline the check-in process, and create a positive parent and visitor experience, all at a great value.
As you consider what children's check-in system to use, here are a few important questions to ask:
What features are available, particularly safety features, including medical/allergy information, and parent communication tools?
How easy-to-use and intuitive is the system?
What sort of training and technical support is available? At what cost?
Is the system accessible to parents but adequately protected with password encryption and other security measures? • Does the system allow you to easily track attendance and other data?
Does the check-in provider offer a free demo of the technology?
Does the check-in provider specialize in check-in software, or is it simply an add-on feature of a larger software system? Is the system 100 percent web-based or is it desktop-based?
Does the check-in system offer mobile access via tablets? Mac and PC? Kiosk functionality?
For many churches, fitness facilities, and childcare centers across North America and abroad, KidCheck has been their choice to serve their check-in needs with intuitive and user-friendly children's check-in software. KidCheck provides a reliable, flexible, and comprehensive set of software tools for check-in and check-out that will enhance the security and safety of the children in your care.
KidCheck works well for churches of any size, whether it's a small growing church, medium-sized, or a mega church. The company provides a wide choice of features in a variety of custom packages.
Churches select which edition and number of check-in stations they need, but can change editions or the number of check-in licenses needed at any time as the ministry expands or demographics shift.
The company provides additional value beyond their children's check-in software, including free training and live support which is available six days a week plus Sunday morning, a blog, and podcast highlighting the latest information on best practices in child safety and security.
In addition to building industry-leading software, KidCheck is devoted to building trust and maintaining a high level of relationship with the churches they serve.
Click here to download the the latest ebook "Optimizing Child Safety in Your Organization"