Children's Check-In System for Churches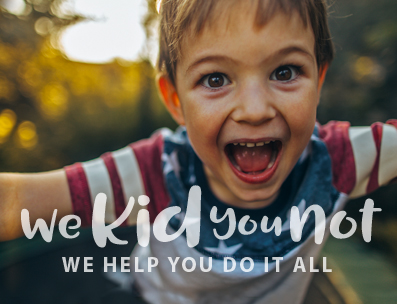 KidCheck's easy-to-use children's check-in system is simply the best at keeping kids safe, providing peace-of-mind for parents, and giving you more time to connect with families.
From mobile check-in and scheduling volunteers to communication tools and free personalized training and support, including Sundays, we can take care of all your check-in needs from start to finish.
"KidCheck has helped us greatly in safely checking in our children. Great organization records, ease of use, and customer service is top notch. The extended service for our VBS worked seamlessly."
Clark Cumbess, Transformation Calvary - Rancho Cuamonga, CA
"KidCheck is simple to use and parents love it! It provides all the reports I need and helps with classroom grouping and sizes. I highly recommend KidCheck."
Robbie Cook, Calvary Baptist Church - Batesville, MS
"KidCheck is an amazing resource for anyone looking for a secure and user friendly system for check in. It provides a plethora of innovative, effective, and easy features. It's evident that a lot of thought and care went into designing this platform. Highly recommend."
Avery Collins, Change Church Ewing - Ewing, New Jersey
"I would be absolutely lost without KidCheck! We use it every day at our afterschool program and have been customers for years. It's super easy to use and incredibly helpful."
Natalie DeYoung, Marshfield Clinic Health System - Marshfield, WI
"I think KidCheck is the most amazing thing that happened to our Kids Ministry registration!"
Kearn Oishi, Word of Life Christian Center - Darrow, LA
"I love the ease of use, I love the customer service, and I love that parents can use their phones to check kids in."
Brandie McMillan, Queen City Church - Charlotte, NC
"KidCheck is a great investment for churches looking to add safety for their children. It's fast, easy to set up and the customer service is great!"
Joe Coker, Living Hope Baptist Church - Liberty, SC
"Love it! The best check in system we've ever used, and we've tried several. KidCheck greatly improved our family check in experience."
Judy McClintock, North Canton Chapel - North Canton, OH
"KidCheck has VASTLY improved our experience. Parents are happy! There are virtually no lines! This is the best check-in system we have ever used!"
Barbra Smith, First Baptist Woodway - Woodway, TX
"KidCheck is the easiest system I've ever used. Parents set-up and manage their own accounts. Sunday morning check-in is a breeze. Changes are easy to make. Customer service is fabulous. I would heartily recommend KidCheck to anyone."
Mary Lou Menning, Valley Evangelical Free Church - Chaska, MN
"We initially began using KidCheck for its security features, but more than that, it has become my most important ministry tool, helping me follow up with guests quickly and easily."
Sara Lansford, The Grove Baptist Church - Madison, AL
❮
❯
Security Comes First
Unique child/guardian security codes and watermarks promote a secure environment
Designated authorized and non-authorized guardians ensure safe pickups
Easy-to-identify medical and allergy warnings, private notes, multiple communication tools including individual and broadcast text, email, notes, and notifications
Free Training and Support