Communication Tools – It's Time to Reach Out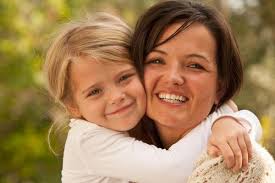 It's been proven that when parents or guardians participate in their children's activities, children simply do better. With  staff dedicated to making parent engagement a priority, coupled with the use of a dynamic communication tools, the barriers to parent involvement, such as time, location, and access to information, begin to disappear.
Consistent communication between parents, volunteers, and staff can be tricky. Nevertheless, with the right tools, completing the communication loop can be easy, fast, and cost effective.
Although there are many resources to connect with families, here are a few  features of the KidCheck, check-in solution that are very effective.
Parent Check-In Notes/Announcements – When parents are in the initial check-in process it's a great time for both parents and staff to share information. For parents the check-in notes provide a visible platform to designate any special instructions they want known for that day. These special instructions could include anything from birthday information to feeding schedule details and the information is in addition to the medical & allergy alert fields, so it's printed on the badge itself. The check-in Announcement & Notification feature provides your staff a great tool for sharing information right on the check-in screen, in a prominent location either for all parents/guardians to see, or for individuals as necessary. This information could include anything from details about upcoming events, to room changes, a reminder to bring diapers, or simply a follow up message to welcome a new family back if they're new to the program.
Individual Text Messaging – This is an easy, fast way to share critical or more immediate information such as a need or an emergency. Individual text messaging is a great way to inform parents, they need to immediately return to the nursery or classroom, or can be used to assure worried parents that their child who was crying during drop-off is now calm and playing happily.  In addition, if another parent or guardian is responsible for dropping off or picking up a child that day, a parent can receive "the child has checked-in/out message," providing the assurance of knowing the location of your child. Learn more about the benefits of text messaging.
Broadcast Text and Emails –  This is group messaging at its finest. Whether you are using the email or text feature, it's quick and easy and gives you the flexibility to choose the criteria for who is receiving the message and track your communication timeline to see from whom and when messages were sent.  Plus, broadcast email includes the option of attaching documents to the email such as participation paperwork, a monthly volunteer schedule, event promotion material and much more. Learn more about broadcast email and broadcast text messaging.
Check-In Surveys – Quickly and easily gather key information and get the answers you need right at check-in. You can create and customize surveys or questionnaires for families to conveniently complete at the start of check-in, saving time and effort.