Children's Check-In System for Churches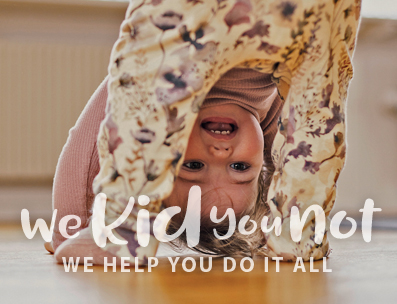 KidCheck's easy-to-use children's check-in system is simply the best at keeping kids safe.
You get more than attendance tracking with extensive security features to create a safe environment for the kids and peace-of-mind for the parents. As well as highly personalized service with always free training and support, available six days a week, including Sundays.
Go touchless with Express Check-In, no need to use a check in station or stand in line!
"Love it! The best check in system we've ever used, and we've tried several. KidCheck greatly improved our family check in experience."
Judy McClintock, North Canton Chapel - North Canton, OH
"KidCheck has VASTLY improved our experience. Parents are happy! There are virtually no lines! This is the best check-in system we have ever used!"
Barbra Smith, First Baptist Woodway - Woodway, TX
"Excellent, simple, effective, safe, easy to use. Much much better than all other check-in systems we've tried. KidCheck is in a league of its own."
Kody Hopwood, First Baptist Church - Mayfield, KY
"KidCheck is the easiest system I've ever used. Parents set-up and manage their own accounts. Sunday morning check-in is a breeze. Changes are easy to make. Customer service is fabulous. I would heartily recommend KidCheck to anyone."
Mary Lou Menning, Valley Evangelical Free Church - Chaska, MN
"We are so glad we found KidCheck. From ease of setup to daily use, super simple to use and great customer service."
Beth Ann Freisleben, Church of the Holy Spirit - Roanoke, VA
"We have six check-in systems and have been using KidCheck for five years. It has truly streamlined our check-in, security, allergy information, and communication with parents."
Laura D'Andrea, Mountain View Community Church - Frederick, MD
"We initially began using KidCheck for its security features, but more than that, it has become my most important ministry tool, helping me follow up with guests quickly and easily."
Sara Lansford, The Grove Baptist Church - Madison, AL
"Security for our children, peace of mind for our parents, great management tool for our staff. The benefits are incredible!"
Phil Rabon, Beacon Baptist Church - Raleigh, North Carolina
"After much research, we found KidCheck is the simplest, most intuitive system available. Easy, yet efficient-the clear choice. We've centralized all child info and added an extra layer of security."
Brandon Milks, Calvary Baptist Church - Lynchburg, VA
"In looking for check-in software, there are plenty of options. We haven't found any that can come close to KidCheck's features and value!"
Brian Simmons, FBC Learning Center - Carl Junction, MO
Security Comes First
Unique child/guardian security codes and watermarks promote a secure environment
Designated authorized and non-authorized guardians ensure safe pickups
Easy-to-identify allergy warnings, diet restrictions and other special instructions put parents' minds at ease
Free Training and Support