Breaking News! KidCheck Announces New Improvements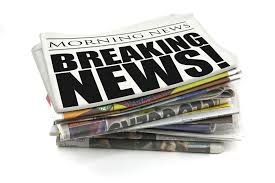 Today, we released an announcement highlighting some very exciting enhancements, that we are starting to roll out to customers. This is in keeping with our commitment to provide the latest technology in our secure children's check-in system. Most importantly, these improvements enable us to continue to offer churches and parents a tool that not only looks great, but is even easier to use and navigate.
"We wanted to update the look and feel of KidCheck, while continuing to focus on the ease-of-use that KidCheck is known for," stated Alex Smith, KidCheck CEO. "In addition to giving KidCheck a more modern look, we've also made it more intuitive with larger font size and buttons, and improved navigation."
A Fresh New Look and Feel – An Improved User Interface!
With the fresh new look, comes larger fonts, bigger buttons, and touchscreen friendly updates for improved navigation. In addition, KidCheck has increased the level of customization by offering additional background options and themes from which to choose from. This gives administrators the opportunity to personalize the secure children's check-in experience. Background themes include holiday, nature, and special event promotion.
Multiple Language Options –
This feature is helpful for church's that serve a congregation where English is a second language. The Multiple Language Option provides children's ministry directors the ability to offer one or more check-in stations with a second language. This makes available, for those checking-in children, a full language translation experience, that includes the check-in screen, drop down menus, and other personal information.
KidCheck CEO Alex Smith, "KidCheck continues to focus on keeping the secure children's check-in process really simple and intuitive, not only for churches and other organizations caring for children; but also for the parents and guardians checking children in as well. This simplicity of use augmented with a strong feature set and the most up-to-date security features, meets this goal."