Improving Child Safety – A New Approach in 2018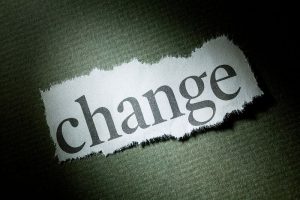 What a start to the year it's been. Triumph and tragedy have been the defining factors that kicked off the year.  More than anything we hope both aspects have helped to usher in thoughts of what you'd like to improve, introduce, change, and even eliminate regarding your commitment to improving child safety.
In light of current events, consider approaching child safety a little differently in 2018. Work on creating a proactive and preventive culture, where conversation and connectedness take precedence over "this won't happen in my organization mentality," and this is my area and that is yours. Keeping kids safe will take effort on everyone's part.
Consider the following:
What do you think your families appreciate most about your organization's approach to keeping kids safe?
Do they have any concerns?
What does your organization do well?
Is there any room for improvement?
What are leadership expectations – are they the same as last year or have they changed?
Start with the activities you feel are working.
Example: You now have a comprehensive screening process in place, but you'd like to go back and make sure everyone has completed the improved process.
Solution: Reach out and identify others in your organization that can help complete the process – this leverages limited resources and gets everyone on the same page for screening.
Example: Perhaps you're grateful for the training opportunities that you were able to experience last year, but you'd like to share what you have learned with your team and make training a priority for the coming year.
Solution: Create a 10-minute standing meeting every week and train on one thing you learned that could improve the overall knowledge and efficiency of the team.
Good habits make the difference.
This year consider doing something new each day to improve child safety; this will place the focus on continuous improvement versus a short-term goal.  It only takes 21 days to create a new habit, that's just three weeks, and before you know it, the new habit you created will be showing results.
Here's how to get started:
Never stop learning about what it means to be safety minded. Check out child safety workshops and events.
Increase and improve communication with parents. Their feedback is important and valuable. Yes, dealing with children can often be easier than with an angry parent, but your responsibility is to the safety of the child and not the parent.
Make it a mission to incorporate your organization's commitment to prioritizing child safety into the daily regime, which includes having an up-to-date Child Protection Policy.
Leadership support is non-negotiable for making your organization safe. Work to gain the backing you need. For some suggestions, take a look at our post on Gaining Leadership Support for Improving Child Safety.
Take your program to the next level. Add initiatives such as a comprehensive screening process, a child protection policy, and a solid check-in and out process into the mix; it will be game-changing.
Make communicating with the leadership team and the organization at large a weekly priority. Join and participate in an online community that shares improving child safety information, high lights ongoing educational opportunities, and connects you with others in your same position.
To learn more about the benefits of secure child check-in, safety tips, and best practices visit the KidCheck blog or connect with our growing social community on Twitter, Facebook, Google+, or Pinterest.