KidCheck and the LifeWay Kids Ministry Conference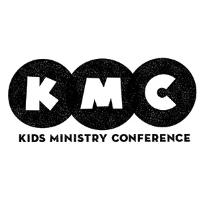 Have you ever dreamed of helping kids to become culture-shapers rather than conforming to the ways of the world? If so, you're in luck! The Lifeway Kids Ministry Conference (KMC) begins Monday, October 19th at the new Music City Center in Nashville Tennessee.  The new Music City Center is an architectural masterpiece, located in the heart of everything Nashville has to offer – amazing hotels, gourmet restaurants, and the best in live music.
This year's conference theme is "RADIATE" a reference to "not just letting your light shine before men but simply radiating it to the world." The conference is designed to refocus, refresh and prepare you to take your children's ministry to the next level. However, what sets KMC apart from the rest is FUN! KMC is known for paying attention to the little details that make a big difference. The staff works very hard to create a one-of-a-kind experience with amazing worship, inspiring messages from children's ministries most prolific thought leaders, and lots and lots of laughter – this is their killer combo.
If you're in the area, and improving child safety with secure children's check-in has been on your mind, we'd love to see you at the KidCheck booth. Matt, a long time KidCheck team member will be attending, and he loves sharing our complimentary demo and what's new with secure children's check-in.
Until Nashville…RADIATE!