KidCheck Introduces Childcare Payment Options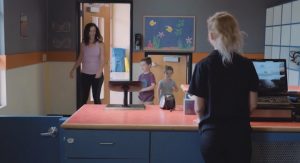 We're excited to share our latest feature addition  – KidCheck Check-In Passes. Designed for fitness facilities, activity centers, daycares and other organizations caring for children, Check-In Passes provide the ability to create pre-paid options for members to purchase childcare ahead of time.
Pass options include by the number of check-ins, hourly, daily, weekly, and monthly. They can be a one-time purchase or on auto-renew. Best of all, you control and decide what type of passes you want to offer, any limits or restrictions, pricing and renewal options.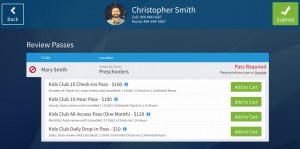 Check-In Passes are flexible, fast and easy. They offer parents a convenient way to manage their childcare costs and allow organizations an easier collection cycle, faster check-in, and increased parent satisfaction.
Our customers have been asking for a prepaid childcare option, and we're thrilled to deliver. With the addition of Check-In Passes, fitness clubs, gyms, and activity centers now have a full children's area solution that includes both secure children's check-in and a childcare payment solution. It's a win-win.
Click here for more information on how to utilize KidCheck Check-In Passes in your organization.