KidCheck Support Feature Helps in Tornado Warning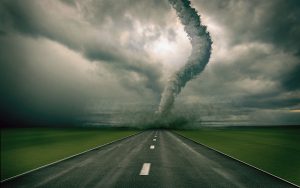 Helping keep kids safe is an important part of what we do, and partnering with child-centered organizations across the country is always an honor.  So, when First Christian Church of Tulsa, Ok contacted us during a recent tornado warning with a special request our support team didn't hesitate to act.
FCC's power and internet were down due to the tornado, but FCC's KidCheck administrator Cassie called via cell phone asking us to help send a message to parents letting them know their children were safe.  Immediately, our support team initiated the broadcast text and email feature via FCC's account and got the message out to parents.
KidCheck's Broadcast Email and Text Messaging feature enables you to send either an email or a text message from your KidCheck account to a group of parents, volunteers or both. This enables you to easily handle last minute updates, change notifications, or in this case emergency announcements. There's no need to use a separate service or manually creates lists. It's easy, fast and convenient especially when time is of the essence.
This is just one great example of why having a secure children's check-in solution as part of your overall emergency response plan helps to increase child safety and offer parents additional peace of mind.
To learn more about improving child safety and the benefits of using secure children's check-in click here for a free eBook or visit us on the KidCheck blog, Twitter, Facebook, Google+ or Pinterest.
#checkin #churchsafety #tornado