KidCheck's Latest Child Check-In Security Enhancement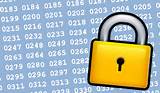 Security is a priority for us – keeping children safe, protecting user's personal data, and making sure families feel comfortable checking their children into organizations using KidCheck.
Introducing the new Check-In PIN.  We are excited to share this latest security improvement, and our continued commitment to make KidCheck the most secure children's check-in system available!
The Check-In PIN number provides an added layer of security at check-in by allowing parents and guardians the option to choose a unique four digit pin number to input at check-in, in addition to their phone number.
Using a check-in PIN is optional and will only show up during check-in for those families that have chosen to implement it.  For parents and guardians that would like to take advantage of this feature, they simply choose a four digit PIN number and update it in their personal KidCheck account profile, or add it to the Check-In PIN area during check-in.
While KidCheck is designed to be a secure system even without the use of a PIN, we feel it's important to offer multiple options to provide further peace-of-mind.  In addition to the new Check-In PIN, we also have an authorized facilities option where parents and guardians can designate only certain facilities their children can be checked in to.
To learn more about improving child safety, additional security tips, and best practices visit the KidCheck blog or connect with us on Twitter, Facebook, Google+ or Pinterest.
To access the full news release click here.