10 KidCheck Customer Helpful Hints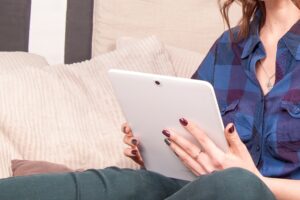 Thanks for being a part of the KidCheck family. Here are ten helpful hints regarding some of the most common customer questions.
Our goal with support is to provide a live, friendly, knowledgeable human on the other end of the line six days a week, including Sunday morning. Support calls don't have time caps, and we are happy to help for as long as possible to resolve.
We also provide relevant, easy-to-understand, self-service information within your KidCheck account and online in the Support & Training Center, including product assistance, rollout materials, step-by-step guides on getting started, or optimizing your mobile children's check-in solution.
Here are ten helpful hints to help you get the most out of KidCheck.
To avoid locked accounts, set up each person using KidCheck as a "check-in" worker, so they have their own login information. When login information is shared, security is compromised, and passwords are often forgotten, resulting in frustration and locked accounts.
When resetting your PrintHub or ExpressHub, pull the power and printer cables from the device for at least 45 seconds. This helps to reset the equipment, which can assist in a quicker reinstallation or fix any application errors.
Explore your KidCheck system settings tab to understand what capabilities are available and what you can customize to fit your organization's needs.
You don't need a license, check-in station, or browser for a real-time at-a-glance view of a roster list of the currently checked-in children. Instead, use the KidCheck admin console app, which can be downloaded from the app store onto your smartphone or tablet.
Set all your check-in devices, such as computers, smartphones, iPad, and tablets, to receive automatic operating system updates. This will ensure you always have the latest software and bug fixes.
Make sure guardians and staff members create their KidCheck login account with a personal user ID and password. This will encourage account ownership for all and help set up staff with the correct worker and security role assignments.
If you are taking over a KidCheck account from another administrator, have them add you as soon as possible as the new administrator. This will help eliminate any potential challenges and provide a clean start. Also, as a new administrator, contact us for free training. We're happy to schedule a time to help you get familiar with KidCheck.
For the best possible check-in experience, ensure your computer system meets the modest requirements KidCheck recommends.
To properly connect the Brother QL-800 to KidCheck, make sure the Editor Lite button is off.
To easily receive photo permissions, utilize check-in surveys to capture guardian approvals right at check-in or offer a customized End User License Agreement that can be shown once or every time check-in occurs.
Click here to learn more about using secure children's check-in for your children's area, or join us online. We can be found on YouTube, Twitter, Facebook, Pinterest, and Instagram, or subscribe to the  KidCheck Blog.
Photo by Tetiana SHYSHKINA on Unsplash