KidCheck's Multi-Language Feature Now Offers 100+ Languages Options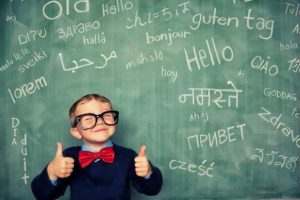 KidCheck Feature Enhancement
As more church's welcome "every tribe and tongue," it's important that the secure children's check- in and out processes for children's ministry keep pace. Whatever language you speak, the one thing everyone has is common is the need to protect the children. ESL churches are growing rapidly, with many congregations becoming a mix of different people, from different nations. With this shift in culture, KidCheck has continued to expand its multi-language feature with an additional 39 language offerings.
The multi-language feature allows organizations to choose the language they would like to be used and displayed at each check-in station. This allows families to easily read, understand and complete the child check-in process, while using their native tongue.
Some of the languages include: Chinese, Filipino, French, German, Hawaiian, Italian, Japanese, Korean, Spanish and many more.
As noted by Alex Smith, KidCheck's CEO "One of KidCheck's goals is to make the children's check-in process as intuitive and easy as possible, both for the churches and organizations using the system, as well as for the parents and guardians checking children in. The multilingual support feature helps multi-language, and English as a Second Language (ESL), organizations more easily meet their individual needs."
To learn more about improving child safety and the benefits of using secure children's check-in click here for a free eBook or visit us on the KidCheck blog, Twitter, Facebook, Google+ or Pinterest.
#kidmin #ESL #church #ministry