KidCheck & Church Tech Today Offer a New eBook on Children's Check-In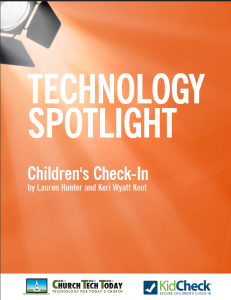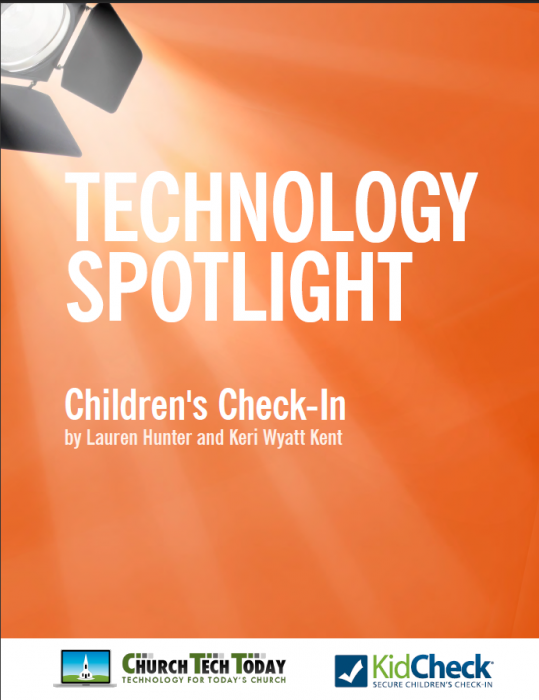 Technology and security seem to go hand-in-hand in today's world.  It's critical to continue to provide children's ministry leaders with the most current information on how to set up a secure foundation to protect and provide for the little ones they serve.
KidCheck, in partnership with Church Tech Today, developed a free ebook for children's ministries looking to improve safety and learn more about the benefits of technology,  called "Technology Spotlight: Children's Check-In". The goal was to create a new ebook to increase the understanding of technology and highlight the benefits of implementing a secure children's check-in system.
"It's important to us to be able to share the knowledge and experience we've acquired over the years from serving churches of all sizes. We are thrilled to be able to combine that knowledge with the church technology expertise of such a cutting edge website as ChurchTechToday to deliver this insightful free ebook," said Alex Smith, KidCheck CEO.
Whether your children's ministry is just starting out or has been around for some time this ebook has something for you. It's packed with great insights, valuable content and actionable best practices that churches of any size can easily implement.
Topics include:
Creating a strong safety foundation
Serving modern families
Volunteer training and policies
Addressing concerns such as allergy/medical, abuse and child safety procedures
Holiday safety tips
Using technology to connect and communicate with parents
Resources on abuse prevention, background checks, and links to popular children's ministry websites & blogs
"The topic of children's security is critical—especially given the myriad of issues that many families currently face—from allergies, to social media, to restraining orders," commented Lauren Hunter, founder and editor of ChurchTechToday.com. "Our aim in writing the ebook was to provide churches with practical information and solutions to common security issues and concerns that children's ministry staff must consider to keep the children they serve safe in today's Church."
Click here to receive a free copy of "Technology Spotlight: Children's Check-In."
For additional information on products and services from KidCheck or Church Tech Today click here.