Succession Planning – Preparing for Change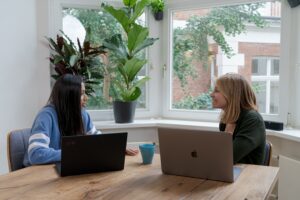 It doesn't matter how stable your organization is; change is inevitable. Staff and leadership transitions can happen frequently. Consider how your organization would respond if you lost any of your most important volunteers, staff, and leadership positions today? Would there be people ready to assume those roles with the knowledge and skills required to fill their shoes?
While some organizations are highly reactive to change, others are more strategic in their approach to transition. For best results, lean towards a planned approach for succession. Building a plan of action is critical to minimizing chaos and placing key resources where they are needed.
What is succession planning?
It's a strategy for identifying future leaders and critical positions within your organization. Succession planning focuses on developing a plan for individuals to assume available roles. It ensures that vacant positions are filled with the right people when change happens.
Why is it important?
If done correctly, succession planning can help minimize any negative effects of a sudden departure, ensure workflow continuity, minimize the impact on families, assist in developing your staff and volunteers, and gain valuable insight into your teams.
Here are eight steps to start the succession planning process:
Determine organizational challenges over the next 1-2 years. This could be anything from growth, decline, change of location or organizational structure, etc.
Recognize crucial roles in your area that support the continuity of process. This includes your role and those that support your position
Determine essential skills, knowledge, and competencies critical to success
Outline job summaries for essential roles highlighted in step #2
Identify potential successors for those positions
Pinpoint development needs and offer timelines for training and readiness
Document, plan, assess, and track the performance of your succession plan
Communicate the plan when necessary
Too often, organizations approach succession planning as a rare event and only address it when it's a high-level director or other leadership position. However, effective succession planning is necessary for all levels of an organization for ongoing success.
Click here and join us for a free product demo and learn more about the benefits of using secure children's check-in. Subscribe to the KidCheck Blog or join us on YouTube, Twitter, Facebook, Pinterest, and Instagram.