Five Ways to Welcome New Families During the Holidays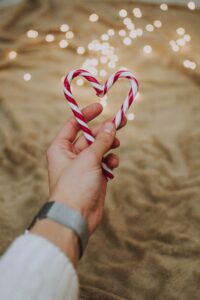 Giving intentional thought to how you welcome new families this holiday season will go a long way in welcoming them into your community. The initial introductions, establishing a good connection and making a positive first impression are good places to start.
Ask yourself, "What does the children's area look like for first-time visitors?" Is the area welcoming? Does it convey hospitality? Do families feel child safety is a priority? Consider walking through the entire process from start to finish. This will give you a good idea of what new families experience.
Many new visitors will attend via personal invitation, but this alone does not guarantee they'll return. Consider how stressful it is to get the kids out of the house during the holidays, to go somewhere new where they may not know anyone.
As you consider new visitors' needs, here are five helpful practices to remember.
1. Give Families a Reason to Return – Families are discerning and sensitive to child safety, efficiency, and clear communication. Keeping this in the back of your mind can help you focus on overcoming possible objections and exceeding their expectations. Remember what you do well, how you've built relationships with regularly attending families, and the constructive feedback you've received on making improvements. This will help create a plan that's more likely to bring them back.
2. Have a Welcome Plan – Knowing your plans are in order feels good. Preparation goes a long way to reducing anxiety and increasing confidence, especially if things don't go as scheduled. Setting up a plan for how new visitors will experience your children's area for the first time can help you be more intentional about welcoming them and the information you want them to know when they leave.
Focus on the simple things like the initial greeting and the children's check-in area  – is it clean, staffed, and stocked with the most updated information? Is your directional signage clear and visible? Are volunteers and staff trained to greet each family, smile, and make eye contact? Can they answer basic questions in your absence? Do parents know how they will be contacted if there is an issue? Is your check-out process clearly communicated? Lastly, is there someone to say goodbye?
3. Leaders, Say Hello – Be front and center to greet new families when they arrive for the holidays. This helps visitors get to know who's who in a new place. Better yet, ensure that everyone wears a name badge indicating if they are a volunteer, staff member, or visiting parent in the classroom. Families shouldn't have to wonder if they can approach someone with a question. Identifying people's roles will help families have a better experience and get them more easily involved.
4. Make Hospitality a Guiding Principle – Training your ministry team to be friendly, courteous, knowledgeable, and consistent builds trust. But don't stop there. Encourage families that regularly attend to join in helping make new families feel seen and welcome. Remind them that visitor traffic will increase through the holidays and to keep their eyes open for those that are new. This is a powerful tool. Why? Because it engages everyone, not just staff and volunteers to help make visitors feel welcome.
5. Farewell, Until Next Time – Anticipate that visiting families will return. If time permits, send a handwritten note to thank them for attending. Highlight a future event focused on kids or family and other ways for them to keep connected. Provide your direct contact information and offer to answer outstanding questions. If you're comfortable, ask for feedback and share your desire to make the children's area a place where families want to return.
Request a free demo to learn more about how secure children's check-in can support your holiday activities. Subscribe to the KidCheck Blog or join us on YouTube, Twitter, Facebook, Pinterest, and Instagram.
Photo by Debby Hudson on Unsplash