Teamwork Requires Intentionality by Orange Leader Jessica Bealer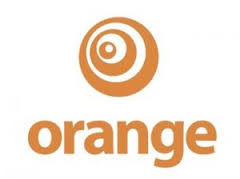 This week the Orange Conference gets underway. It's one of the largest ministry conferences available and provides an opportunity for every individual participating in children's, youth or family ministry to experience something new.
The conference pulls together the top thought leaders in children's ministry, education, counseling, and Christian entertainment.  A few of the conversational topics include: Celebrate What's Happening Now, Find Volunteers Who Will Connect, Keep Kids from Getting Stuck, and Get Parents on the Same Page.
One of the best things about the conference is it attracts ministry leaders from small churches, mega churches, young churches, and those more established churches. The experience, wisdom, and passion of those that attend, teach or lead is electrifying.
Here's a fantastic post from Orange Leader Jessica Bealer. Jessica has been leading children's ministry for over 14 years and is the current Children's Director at Elevation Church.  Together, Jessica and her husband Frank founded Lead3.com an organization that exists to encourage, equip, and empower family ministry leaders across the globe. She's an accomplished author, wife, and mother of 3 who for all intents and purposes, lives life with great intention and purpose.
In her post she shares her wisdom on teamwork and its role in building a successful children's ministry team. "The best teams in the world didn't start out being the best. It took time to develop trust, to recognize and appreciate team dynamics, and to gain confidence as a group. However, as a leader there are a few steps you can take to hasten unity and accelerate trust."
Jessica will be posting throughout the conference on the Orange Leaders blog so check back for more information from this amazing woman!
To read the full post click here