Handling Toxic Team Members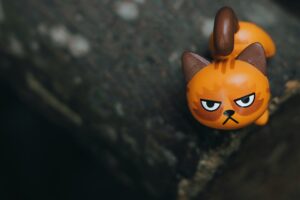 As a leader in your organization, unfortunately at some point, you will likely come across a staff member or volunteer who lacks a desire to complete their assigned tasks and exhibits a negative or even toxic attitude.
Organizations utilizing volunteers know attracting good quality people for positions is becoming more complex. According to Penn State, 66% of volunteers have decreased the amount of time they give or completely stopped volunteering in the last few years.  This makes addressing the issues of performance and negative attitude even more complicated.
So how do you deal with staff and volunteer issues? Or turn around a person with a difficult disposition and possibly retain and motivate them to do more?
Why People are Challenging and How to Address It
According to Mark Tarallo of Security Management Magazine, there are four main reasons people become problematic.  The goal is to correct unwanted behaviors and avoid having to let go of a staff member or volunteer.
1. Insufficient communication and feedback from leadership
Set up a weekly 10–15-minute meeting with staff and volunteers to proactively address issues.
Provide frequent and direct performance feedback to staff and volunteers. This can be done via face-to-face, email, text, or voice mail.
Always document staff and volunteer interactions. This helps keep track of what has been discussed.
2. A negative leadership or supervisory approach to management
Pay attention to your body language, facial expression, and tone of voice.
Ask for and be willing to accept feedback and constructive criticism from staff and volunteers.
Provide constructive criticism in an uplifting and supportive way. Highlight the good things staff and volunteers are doing and opportunities for improvement.
Learn to separate personal feelings from professional interactions with staff and volunteers.
3. Lack of engagement or connection with assigned tasks, jobs, or team
Get to know people! It will help you assign appropriate tasks to a person's strengths and weaknesses.
Leverage existing staff and volunteer knowledge and skills by reassigning or reorganizing tasks to provide people with new responsibilities and challenges.
Support and encourage staff and volunteers to take time off or step away if they struggle to engage.
4. Adverse personality traits such as negativity, narcissism, or irritability
Privately address their poor performance, negative attitudes, or lack of engagement. Use documented instances as examples. Sometimes people are not aware of their behaviors.
Be sensitive to staff and volunteer personal situations and consider them when addressing challenging behaviors.
Encourage people to consider how their negative actions affect others and the organization.
Share available health management resources for employees and volunteers such as counseling, time off, support and prayer groups, etc.
Cutting Ties
Sometimes, a staff member or volunteer simply isn't a good fit for your organization despite all the efforts to use effective performance management strategies. When these situations arise, it's best to part ways and terminate the relationship. This can be especially difficult when dealing with volunteers.
Here are five steps that have been adapted from the performance information of Branson & Long to help ensure people are respectfully and professionally discharged.
Make sure all documentation is in order. This includes notes from prior performance discussions, informal and formal notices, and examples of misconduct.
Meet face-to-face with the staff member or volunteer and include another person from the organization. Clearly outline the reasons the termination is occurring.
During the termination, try not to argue or debate. Instead, keep the conversation focused on the actions at hand and remain committed to the decision to terminate.
Depending on your organizational policy, consider providing a formal letter of termination and call out any equipment, materials, or items that need to be returned.
If the volunteer termination is due to a poor fit or lack of needed skills, try and provide other opportunities which may be a better fit.
Click here and join us for a free product demo and learn more about the benefits of using secure children's check-in. Subscribe to the KidCheck Blog or join us on YouTube, Twitter, Facebook, Pinterest, and Instagram.
Sources:
Photo by Niranjan _ Photographs on Unsplash
https://extension.psu.edu
Branson, F., & Long, N. D. (1992). Dismissing a Volunteer.