Three Reasons to Participate in National Child Abuse Prevention Month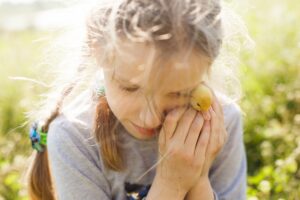 April is National Child Abuse Prevention Month (NCAPM). A time of year to focus on and recognize the importance of families and communities working together to prevent child abuse and neglect (maltreatment).
When we think about abuse prevention, it seems evident that we should work together to prevent child maltreatment communities don't always fully grasp the far-reaching and pervasive effects of child maltreatment on the fabric of our society.
According to preventchildabusenc.org, new scientific research confirms what has long been suspected –child abuse has catastrophic effects on a child's life and has long-term impacts on entire populations, damaging both the quality of life and potential economic prosperity.
Here are three reasons to participate in NCAPM.
Reverse Negative Community Impact – The CDC ACE Study shows that problems linked to child maltreatment burden local healthcare, education, and criminal justice systems. This, in turn, impacts how people live and their economic success. Getting involved can help reverse these trends in your community, which benefits everyone.
Help Families Break the Cycle – Engaging new families with prevention programs that target parents before they become abusive or neglectful reduces the likelihood of future maltreatment. National Child Abuse Prevention Month seeks to raise awareness and connect families with program information, mental health services, visitor programs, evaluations, etc.
Creates a Compassionate Society – Research demonstrates when people participate in abuse prevention activities that place a high value on the welfare of children, it increases their compassion, develops a better understanding of the issue, and offers a new way of seeing the necessity of nurturing human potential.
Unfortunately, we will never eliminate 100% of child maltreatment. Nevertheless, good prevention programs are critical to our nation's child protection system. That is why it is essential for anyone working with families to understand how to identify, prevent, respond to, and report neglect and abuse.
To learn more, click here to access a Resource Guide created through a collaboration of the Children's Bureau and the Child Welfare Information Gateway. The guide focuses on protective factors that strengthen families and foster healthy child and youth development.
For additional child safety resources or to join our growing social community, subscribe to the KidCheck Blog or join us on YouTube, Twitter, Facebook, Pinterest, and Instagram.
Join us for a free online demo to learn more about secure children's check-in benefits and how it can help your organization attract new families, improve child safety, balance workload, and free you up to do what matters most – connect with families!
Sources:
www.childwelfare.gov/topics/preventing/preventionmonth/
Photo by Юлія Дубина on Unsplash