Ten Tips for Social Media Guidelines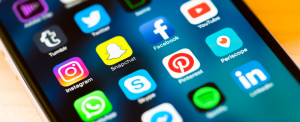 Social media guidelines are often used interchangeably with a social media policy. Both refer to a set of "practices or rules" which will determine how an organization intends to use, or not to use, social media. For example, they provide direction regarding language, protocol, and response to online feedback.
There are many reasons an organization would want to create social media guidelines. Some common ones are to avoid misunderstandings that lead to slip-ups, volunteers/staff speaking inaccurately about the organization, revealing confidential information on personal accounts, or simply behaving in ways opposite of the brand. Any of these actions can negatively reflect upon the entire organization and can change the perception of online communities.
Social media guidelines are an excellent way to reduce possible issues and provide a system of checks and balances that offer standards for all posted content.
Here are ten tips to help create your organization's social media guidelines.
Discuss with your leadership team the need to create guidelines for staff and volunteers. Review details, like what challenges you want to address, which social channels will be included, and the ultimate goals of the guidelines.
Use the best practice of creating two policies. The first being directed at using social media for the organization and the second for personal use. This post focuses on the first.
Assemble a team to create the guidelines, they should not be developed by one person. It is essential everyone knows who is responsible for creating, implementing, maintaining, and updating the social guidelines.
Look at other policies that organizations have created. Click this link to see examples from both non-profit and for-profit organizations.
Capture all guidelines on a written document. Nothing should be by word of mouth.
Consider any legal ramifications and complete a legal review of the guidelines and policy violations.
Outline the consequences for violating the social media policies.
Leverage your social media guidelines to help shape your organization's culture. For example, comprehensive policies can encourage volunteers and staff to share information that promotes awareness about service offerings, encourages online discussion in your community, highlights innovation, or shares tips for problem-solving.
Focus on educating your organization after the guidelines are complete. Social media blurs the lines between personal and professional, and most are unaware of how sharing specific content can affect how others view the organization.
Review your social media guidelines every six months. Confirm they are still relevant, helpful, and if any legal updates apply.
How the public perceives your organization can impact overall performance. By establishing and applying social media guidelines, you encourage positive online conversations, gain critical feedback, and increase loyalty from both staff and the families you serve.
For additional safety resources, join our growing social community. You can subscribe to the KidCheck Blog or find us on  YouTube, Twitter, Facebook, Pinterest, and Instagram.