New Best Practice – 5 Benefits of a Children's Check-In System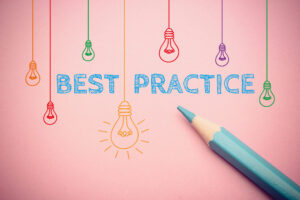 This week we are sharing an updated KidCheck best practice, 5 Benefits of a Children's Check-In System. The best practice shares how secure children's check-in is about much more than just attendance tracking. We cover five advantages of using a full-featured, scalable check-in solution that boosts child safety, increases data accessibility, easily connects you to families, and streamlines the overall check-in and out process.
You will learn about features that demonstrate safety as a core component, the foundation of how KidCheck is built, how using an electronic check-in solution creates a positive first impression, adds convenience and flexibility for families through mobility, and the value of customizing your data.
Click here to read the whole best practice.
Click here for more best practice information. In addition, you will find child safety tips, free downloads, eBooks, partner information, and much more.
Click here to schedule a free product demo. Then, subscribe to the KidCheck blog or join us on YouTube, Twitter, Facebook, Pinterest, and Instagram.
Image credit NCMA