The Most Popular Posts of 2020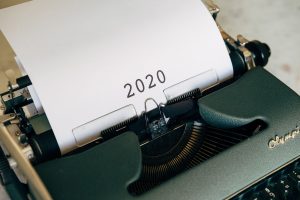 KidCheck's goals are to help child and youth-focused organizations improve child safety, increase efficiency, and share relevant, actionable, timely information with the families they serve. With that, the purpose of the blog remains the same to provide new insights, guidance, discoveries, and highlight the benefits of secure children's check-in. Here are the five most popular posts for 2020.
KidCheck Offers Touchless Check-In – Offering a touchless process is a great way to ensure families you're doing all you can to minimize the spread of COVID-19 by reducing wait times, promoting social distancing, and improving germ management.
Building A Healthier Kids Club –A customer solution story about Gainesville Health & Fitness and how they use KidCheck secure children's check-in as a performance management tool for their Kids Club area at three separate locations.
The Top Five Benefits of Effective Communication with Families – Many details must come together to create a successful program. However, one element stands above the rest, your ability to communicate with families. This post covers the top outcomes that accompany regular communication with parents in your organization.
Check-In Surveys – Check-In Surveys allow organizations caring for children and youth to gather essential information from families right at check-in. Easily create and customize surveys or questionnaires for families, which saves time and effort and quickly gives you the information you need.
Back-to-School Tips for Online Safety and Being Home Alone – It is important to discuss safety aspects because it helps to build children's self-esteem, confidence, and capability to protect themselves. Online safety tips and a checklist to help parents prepare for kids to be home alone are shared.
Once again, thank you for your interest in the KidCheck blog. We much appreciated the pickups, shares, and participation with the information we posted. If there are additional topics you would like to see covered in 2021, please drop a comment below.
We look forward to continuing to deliver insightful, relevant, and useful information in the year ahead.
Click here and join us for a free product demo and to learn more about the benefits of using secure children's check-in. To keep the information coming in 2021, do not forget to subscribe to the KidCheck Blog or join us on YouTube, Twitter, Facebook, Pinterest, and Instagram.