Child Abuse Prevention – Darkness to Light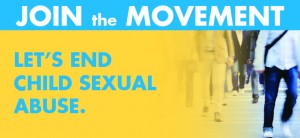 Darkness to Light (D2L) is on a mission to, "Empower People to Prevent Child Sexual Abuse." Their purpose is to raise awareness of the prevalence and consequences of child sexual abuse through educating adults about the steps needed for prevention. D2L believes the solution to ending this type of abuse lays in the momentum of educating more and more people – which, in turn, will change the way our nation and culture protect and nurture children.
My Personal Prevention Experience…
Last week I had the opportunity to sit through both the D2L Stewards of Children training session and the authorized Facilitator training program. I have been through these types of trainings before but this one was unique.
I was moved by those participating and their desire to truly end child sexual abuse. It was inspiring that the Facilitator really believed that the birthright of every child was to live in a world where they are loved, protected and nurtured.
By participating, you had the feeling that you were joining a community of individuals, all with very diverse backgrounds, in a cooperative effort to stop something that seemed difficult to understand. The survivor stories, expert advice, and practical guidance were show stoppers. I was changed that day. With eyes now wide open and new real world knowledge of the issue, I knew I could never stop sharing what I learned.
Child sexual abuse is very complex and often passed down through generations. By making prevention the goal, you address several societal problems such as violent crime, homelessness, teen pregnancy and substance abuse issues.
The Call to Action…
By empowering people with facts about child sexual abuse, D2L is confident it will help prevent and ultimately stop it all together. This is done through their authorized Facilitator program. The authorized Facilitator program trains individuals to deliver the Stewards of Children training program to adults in their organizations or circle of influence.
Typically, attendees want to become Facilitator's for a couple of reasons:
They currently work or volunteer for an organization that wants to train staff and volunteers through regular Stewards of Children training sessions or offer training to others in their community.
They want be involved in a local prevention initiative and offer the Stewards of Children training program to a variety of individuals and organizations.
Being Equipped…
Facilitators are individuals who are able to speak openly and honestly about the issue of child sexual abuse. They share and model the core principals of the Stewards of Children training program and seek to engage other adults in the process. They must be a good listener, approachable, non-judgmental, and determined. Child sexual abuse is a difficult topic, so being able to present and communicate are key skills to being an effective facilitator.
Joining the Team…
To become a facilitator one must attend a train-the-trainer facilitator workshop. These workshops are held regularly in cities across the nation. There's a small fee and the workshop includes:
7 hours of hands on instruction. Plus, if you need CE credits, for organizations such as the National Association of Social Workers and the National Board for Certified Counselors, you can receive up to 8 that apply.
Instruction and mastery of the Stewards of Children program philosophy and purpose.
Training materials, which include a Facilitator Manual, Stewards of Children workbook, DVD and a 5 steps booklet.
*D2L recommends that you participate in a Stewards of Children training session or complete the online training session available on their website prior to attending the workshop.
Making a Difference…
Once you have completed the authorized facilitator program, D2L encourages everyone to schedule and facilitate the Stewards of Children sessions training to a minimum of 25 adults per quarter. Facilitators must provide training materials to each individual trained and agree to a background check.
With the authorized Facilitator program you are never alone. D2L provides a Facilitator "Only" section of their website where you'll find resources and opportunities to connect with other Facilitators and there's always support from the local group from your training program.
If you interested in making a difference I encourage you to investigate the D2L opportunity and promise you'll never regret joining this team in a cooperative effort to end child sexual abuse.
To learn more about improving child safety, additional security tips, and best practices visit the KidCheck blog or connect with us on Twitter, Facebook, Google+ or Pinterest.
Sources: Darkness to Light