Thank you for calling KidCheck – How can I help?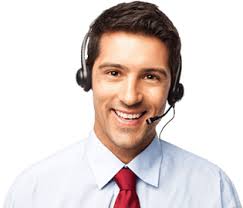 Those are the words that ring through the KidCheck office on a daily basis. I'm know, I biased …but the KidCheck Support team is a stellar group of individuals who work tirelessly to assist customers and never leave them wondering. They're consistently patient, kind, and really good at solving problems. They don't get to hide behind a phone tree, there's always a live, knowledgeable person on the other end, six days a week (includes Sunday). The support calls don't have a time cap, they stay on the line until resolution is reached – it's refreshing! Whether an organization is setting up a new account or resolving a question, the support team always seems to naturally have the answer. Additionally, they have created a tremendous amount of self-service information and made it easily accessible on the website and within your KidCheck account and best of all…it's FREE!
Click here to see what customers are saying about their support experience.
Since the support team, is so integral, to the overall KidCheck experience it's only appropriate to share a few of the great resources that are currently available. Enjoy!
Support Center – The Support Center has been recently redesigned to make locating self-service support information easier than ever. Located on the Support Center home page you'll find FAQ's, Tutorials, information on getting started, and much more. They've improved the main search function to quickly find support materials related to a specific topic. If you don't find what you're looking for there's options for Support Email, and other Contact Information if you should need to reach out.
Best Practices – Within the Support Center you'll find a whole section devoted to Best Practices. This section is often a favorite because it contains so many interesting articles, tips and tricks. Included in Best Practices you'll find free resources such as the "Improving Child Safety in Your Organization" download, Maintenance Tips for Your Check-In Station, articles on Data Security & Building Relationships and so much more.
How -To Video Tutorials– KidCheck How-to support videos are available across a variety of topics.
Lastly, we LOVE feedback! If you have suggestions for the Support Team, let them know. They're always ready to create and share new resources to help.
Tweetables:
[Tweet "Have a question? Need #assistance? @KidCheck is here 6 days a week to help with whatever you need. Mon-Fri 8 am -5 pm, Sun 6 am -12 noon MST"] [Tweet "Getting started w/ @KidCheck has never been easier! Check out our new #Support & #TrainingCenter. http://ow.ly/zOo8d #Kidmin #Checkin"] [Tweet "Free personalized training & support! @KidCheckoffers this benefit to each customer to ensure value for their $'s. http://ow.ly/zNYna"]