Easter Visitor Check-In and Follow Up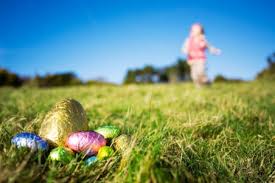 New visitors are a very important part of Easter. It's a time when those who may not normally attend church with their families, do.  Making sure that visitors (kids, parents, & grandparents) feel welcome, encouraged, and accepted on their first visit is essential. However, what happens after the first visit? How do you connect with those that have come and gone?
Ultimately, you want to see visitors return, but as a children's ministry director, you know that unless there's an emotional connection, the chances of a return visit are small.
From the Children's Check-In and Child Safety Best Practices section of the KidCheck website, here are two articles Following Up With Visiting Families and Visitors and Children's Check-In. These best practices share some great tips for utilizing the comprehensive KidCheck report library in parallel with a prompt personal follow up to ensure your visitors know you're thinking about them and would like to see them return.
For additional safety tips and best practices visit the KidCheck blog or connect with us on Twitter, Facebook, Google + or Pinterest.