New eBook – Optimizing Child Safety in Your Organization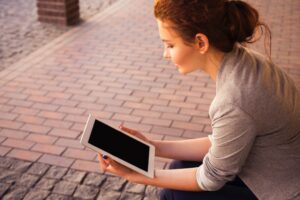 So much is happening in the world today. For those leading organizations dedicated to serving kids and youth, it can feel overwhelming trying to create a safe and secure environment. The Optimizing Child Safety eBook is a comprehensive resource packed with valuable information and simple steps to protect children and improve safety. Jam-packed with checklists, tips, and proven safety strategies, you'll learn:
Why focusing on child safety is a top priority for new families.
How to predator-proof your environment.
Seven steps for choosing the best candidates for working with kids and youth.
How a Child Protection Policy provides a layer of protection and minimizes the grey area in working with kids.
The benefits of secure children's check-in and how it's much more than attendance tracking.
With a blend of expert knowledge and anecdotal wisdom, this eBook will provide you, your staff, and your attending family's peace of mind knowing you're taking all the right steps to improve child safety both now and in the future.
Click here for your complimentary download.
Photo by Anna Demianenko on Unsplash