KidCheck Secure Children's Check-in Easter Resources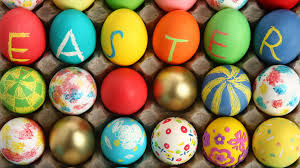 Easter is just around the corner! It's an exciting day with lots of new faces and friends visiting for the first time. To keep up with the changing needs, we've created a couple of resources to help your children's ministry run smoothly and assist in getting your first-time visitors to return.
From the Children's Check-In and Child Safety Best Practices section of our website, here's the article Visitors and Children's Check-In. This best practice covers how to welcome first time visitors and help them feel confident their children are in safe hands.
From the archives of the KidCheck blog, here's a post on The Power of the First Impression. This post shares 5 great tips to ensure that those visiting have a long lasting, positive, first impression of your children's ministry.