Free Download: Emergency Instructions Flip Book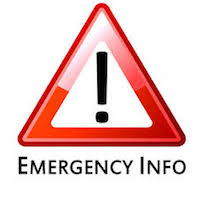 Child safety and protection is a big topic these days and why KidCheck always strives to provide relevant, easy to use, safety resources. Most agree the worst time to prepare for an emergency is during an incident. To assist in helping you prepare we are offering a free download of our Emergency Instructions Flip Book.
The Flip Book is a step-by-step guide that is easy to print and provides immediate access to emergency actions and instructions. It details what to do in case of weather, fire, medical, disturbance, violence, evacuation, threats and more. Plus, you can personalize it with your organization's contact names and numbers.
Place it in a kids area, or any location where people gather in your facility.
Click here to receive the Emergency Flip Book