10 Child Safety Mistakes Families Notice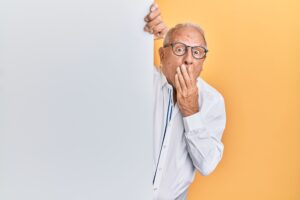 Families are becoming more informed about child safety and know what to look for when identifying gaps in protection. They may choose not to return if they feel that safety is compromised. You must have safety and security measures to grow your organization and reach new families. Child safety is a top priority for families dropping their kids at children's ministry, camps, schools, activity centers, and daycares.
Families evaluate your organization by how you conduct the day-to-day safety processes. First impressions are important. They happen quickly and, once established, are difficult to change. Unfortunately, you will never have a second chance to make a good safety-first impression.
Here are ten safety mistakes families notice.
An absence of safety team members in the children's area – The security team is often an untapped resource. They are your first line of defense and the number one resource for incident management and conflict. A family will notice if their presence is missing in the kid's area.
No check-in or out processes – Check-in is more than just attendance tracking. It strengthens child safety, increases data accessibility, and helps connect you with families. Families want to know that their kids will not be released to anyone unauthorized to pick them up.
Lack of a child protection policy – Having a child protection policy is the preferred standard of care for organizations serving kids. It is a set of guidelines indicating how your organization intends to provide protection. New families will inquire to see if one exists and take note if procedures are not followed.
Inconsistency in following established procedures or lack of enforcement of current policy – This can be seen during the check-in and out process, classroom ratios, and bathroom procedures. It's best to be consistent. Your responsibility is to child protection, not the family too busy to follow the rules.
Lack of shared safety information – Refers to what you are not doing to communicate protection standards. For example, is your child protection policy shared with new or visiting families? Are safety standards called out in your newsletter or social media? Is there safety signage up in the kid's area? Sharing safety information is essential as it elevates your commitment to providing a safe environment.
Leadership who doesn't speak about child safety – Safety is most successful when supported, prioritized, and communicated by leadership Families notice if leadership is absent in the safety conversation.
No background checks for all volunteers and staff – Background checks for those working directly with kids is standard policy. But what about those working in the other areas, are they checked as well? Families understand incidents can happen to kids in other areas besides children's ministry and want to know that comprehensive screening has been done for all.
Missing security cameras in the children's area – It doesn't matter the size of your organization families want to know that someone is watching via video and that the footage is checked regularly. Unfortunately, too often incidents can occur, and it's not detected because the video footage isn't reviewed.
Lack of visibility into the children's area or classrooms – This refers to facility design and the visibility families, and security teams have into classrooms and shared spaces for kids. The more visibility, the better.
No emergency response plan – Emergencies happen every day, and families want to know there's a strategy for evacuation, a natural disaster, or an active shooter Preparedness as a core principle is much less costly than learning through experience.
No organization can do everything perfectly regarding child safety. However, understanding the hot buttons families are concerned with can go a long way in putting forth safety initiatives that ensure your organization prioritizes child safety and is committed to investing resources to keep kids safe.
Click here and join us for a free product demo and learn more about the benefits of using secure children's check-in. For more child safety information, subscribe to the KidCheck Blog or join us on YouTube, Twitter, Facebook, Pinterest, and Instagram.
Photo by krakenimages on Unsplash