Two Important Weekly Safety Questions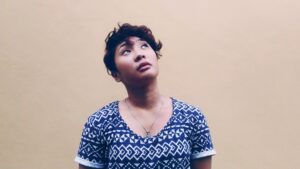 Families expect that if their children frequent an organization that serves kids and youth, it will consistently prioritize child safety. However, to prioritize safety, you must ask yourself the right questions. The right questions will help confirm that what you have in place is working to increase protection, offer peace of mind, and eliminate any grey area in working with kids.
Here are two safety questions to ask yourself each week.
1. What Does Child Safety Look Like to The Families I Serve?
Expectations
Families will evaluate your organization by how you conduct the day-to-day safety processes. Understanding how families perceive child safety and what needs to be done to meet expectations is essential to growing attendance and maintaining long-term participation.
Today, families are more informed and can quickly identify gaps in protection, such as not having an emergency response plan or a consistent check-in or out process, varying standards for classroom ratios or bathroom procedures, lack of enforcement of current policy, or a nonexistent child protection policy.
Annual Survey
To help understand what safety looks like to your families, we suggest using a short 5-10 minute Annual Family Safety survey. An annual safety survey is a strategic tool used to engage and connect with families and capture how they feel about your organization's safety. By using a survey, you can gather data for safety improvement, gain new insights, improve communication, and quickly identify what's working and what's not.
Families dropping their kids at children's ministry, camps, activity centers, and daycares want peace of mind knowing you understand what is important to them when protecting their children. So, each year plan to ask your families what they think. This will ensure you focus on what needs to be done to improve child safety.
2. Is My Organization as Safe as It Can Be?
Safety Plan
While the first question focused externally on gaining feedback this question focuses internally on your current safety plan. This question is about looking at what you have in place and how it can be improved.
Regardless of the size of your organization, evaluating your current safety plan is vital to improving security. A safety plan combines all the strategic processes and programs that help reduce risk, minimize accidents, emphasize training and education, and enable a coordinated response to emergencies.
Child Protection Policy
First, consider the policies you have in place and how they function. Let's look at your child protection policy as the first example. Is it a set of guidelines that you inherited? Does it need an update, or was it newly created by you and your team? If the child protection policy was already in place, you'll want to review it and update it accordingly. If you created it, you'll want to ensure it is used as a living document central to training and education or onboarding new staff and volunteers.
Comprehensive Screening
A second example would be your screening policy. Comprehensive for staff, volunteers, and leadership prevents bad behavior, protects your organization, and eliminates easy access to kids. Evaluate if you are consistently using the seven essential elements or if it's a hit-and-miss effort that depends on the availability of your schedule. Long gone are the days of taking someone at face value. Foundational to an organization's success are a worker's character, commitment to safety, and willingness to follow policy, which can only be determined by screening.
Although these are only two examples of looking internally to improve safety, they demonstrate the importance of asking yourself if your organization is as safe as possible.
Hot Buttons
No organization can do everything perfectly regarding safety. However, understanding the hot buttons for families and looking internally can go a long way in putting forth safety initiatives that ensure you do everything you can to keep kids safe.
Click here to join us for a free product demo and learn more about secure children's check-in benefits. For more child safety information, subscribe to the KidCheck Blog or join us on YouTube, Twitter, Facebook, Pinterest, and Instagram.