Free Safety Assessments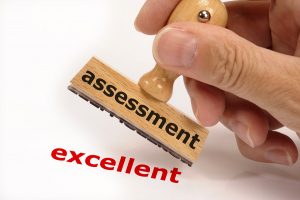 As a leader managing the daily operations of a child-focused organization, we know you're familiar with the safety and security challenges often faced today. Nevertheless, do you know how prepared your organization is to address these challenges?
Listed below are links to three safety and security assessments designed to help you discover your level of preparedness. The assessments are brought to you by our friends at Group Publishing as part of their Safe & Secure Church program. Each assessment takes less than 5 minutes and provides valuable feedback and personalized suggestions.
Children's Assessment:
https://services.group.com/childrens-ministry-security-quiz
 Pastors:
https://services.group.com/ministry-security-quiz
 Youth:
http://services.group.com/youth-ministry-security-quiz/
For more safety tips, best practices, and original content join our growing social community. You can find us on Twitter, Facebook, Google+, Pinterest and Instagram.