KidCheck and the Children's Pastor Conference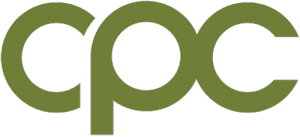 It's the time of year, when as a provider of secure children's check-in, we set out on the road to inform and educate those in children's ministry of the benefits of using such a dynamic ministry tool. Our first stop this year is INCM's CPC conference in Chattanooga Tennessee. Whether you are going, or are considering a conference to attend, we can't say enough good things about this one.
So what makes this conference so special and why should you attend? First, the event is known for its fun and inspirational approach. Their goal is to encourage everyone to set aside their differences and focus on commonalities such as a deep love for the gospel, God, and the communities we serve.  From the speakers and workshops, to the worship music, the event is designed to refresh and renew those who work tirelessly in children's ministry. This year the theme is, "WE ARE ONE" which is a reflection of the call for unity and togetherness.  Click on the video below to learn more about CPC.
For KidCheck, we are excited because we will be hosting a new workshop.  The workshop is entitled; Improving Child Safety in Your Children's Ministry.  It is built upon the belief that every child deserves a chance to grow in a safe environment, and every parent deserves peace of mind about the safety of their children. We know the first step in reaching families is by protecting their kids.
The KidCheck workshop is designed to offer practical training tools that you can immediately implement to create a safer children's ministry environment.  Current information will be provided on safety and security issues, as well as topics such as volunteer/staff policies, securing your facility, emergency response, and predator profiling. If by chance we don't cover a topic that you need additional information on, there's face-to-face coaching available as well. Please check the CPC website for times and availability.
For KidCheck, the CPC conference is about connecting with new friends who are not familiar with the benefits of using secure children's check-in and seeing old ones.  Plus, this year we get to share on the topic of child safety, which is a large part of why we do what we do.
We hope to see you there, and if not please follow our journey on social media. You can connect with us via Twitter, Facebook, Pinterest and Instagram.
#CPC16 #Churchsafety #Check-In #Kidmin #youthmin #fammin #morethanjustakid