Five Tips for Smiling Parents and Safe Kids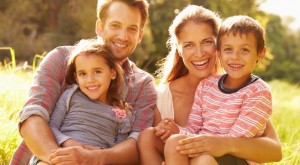 Sally is head of the Children's Area for a midsize organization in a middle class suburb of your average American city. She is responsible for the safety of 200 to 300 children depending on the day and takes her job very seriously. She is the mother of two grown children and loves working with children.
She remembers when she started in her current position, back when she was able to recognize all her parents by name and could list off their children. Back then she had only a few steady volunteers working with her and things seemed somehow easier. Oh how she dreamed of the day they would be in a newer, bigger, building. Now that day has come and she longs for the simpler times of yesterday.
Sally, like many of you, is facing the ever growing challenge of balancing the fun, welcoming learning environment we all value with the growing demands of security in today's modern society. Sally has to be aware of food allergies, she has to keep track of all her children's parents and guardians, and she has the growing demands of reporting who and how many she served to senior leadership. All of this on top of finding rewarding curriculum and fun activities. It seems almost like an impossible task. However, with the proper policies and procedures in place, your organization can continue to operate in a streamlined and effective fashion.
Here are 5 tips to help make sure you have smiling parents and safe kids:
1) Select great volunteers/employees:
Everything begins and ends with your volunteers/employees. Often they are the only face your parents will interact with in your organization. They should be upstanding individuals who genuinely love working with children. Even if that seems easy to find, be wary. It is much better to err on the side of caution when it comes to selecting the staff for your children's programs. For example, in children's ministry some say that all volunteers must be regular attenders for 6 months before they are even allowed to be considered, and that all children's ministry volunteers must be referred or approved by congregation members. Finally, you should have all volunteers/employees complete a background check and require them to complete a written application.
2) Equip them with thorough procedures and ample training:
Now that you have a great staff in place, it is important to equip them with thorough procedures and ample training. Be sure they maintain high standards for hand washing and other aspects of cleaning/sanitizing. In addition, be sure they take precautions in dealing with body fluids such as blood and vomit, and encourage them to document all incidents from bumped heads and biting to eating and potty behavior. It is important that your staff not only have the equipment they need but the necessary access to training as well. Consider regular training meetings or create easy to read instruction manuals.
3) Create a solid check-in/check-out procedure:
Make sure you have a rock solid procedure for checking in children to your programs. There are several methods to do this from pen and paper systems to electronic, computer-based solutions like KidCheck. Whatever solution you choose, be sure it helps you identify allergies, track attendance, and most importantly, helps you identify authorized guardians. It is absolutely imperative that children are released only to parents or guardians who are authorized to pick them up. With so many new faces and complicated family arrangements this can be an overwhelming task. Child safety is an absolute priority.
4) Promote two-way parent communication:
Two-way parent communication is another process you need to evaluate. Make sure you have a way for parents to let your staff know about any allergies their children may have. It can be a large liability if you feed a 3-year-old peanut butter who has a peanut allergy. In addition to allergies, parents often like to tell childcare providers about their child's behavior as well as receive feedback on how the day went. Consider using a simple paper form with 3 faces (smiley, neutral, and frowning) on it with some room for writing notes. Encourage your workers to simply circle the appropriate face that reflects each child's attitude and write a quick note to parents. You'll be amazed at how something this simple will make parents feel like you really care.
5) Maintain accurate records and information policies:
Attendance records, allergy information, authorized guardians, and parent contact information are just a few types of information you need to track and maintain. With so much information about children being stored and used by your organization, it is important to also consider having a policy regarding how that information is maintained and kept secure. You should never share information about a child with anyone except his/her parents or guardians.
Spend time working on these 5 areas and soon you'll be able to rest assured knowing you have smiling parents and safe kids.
To learn more about KidCheck's secure child check-in system,  safety information and best practices visit the KidCheck website or join us on Twitter, Facebook, Pinterest and Google+.  Also available are free child safety and ebook downloads.
#kidmin #fammin #youthmin #checkin #church #pastor #churchsafety #ministry